Amazon trains the artificial intelligence of its Scout delivery robot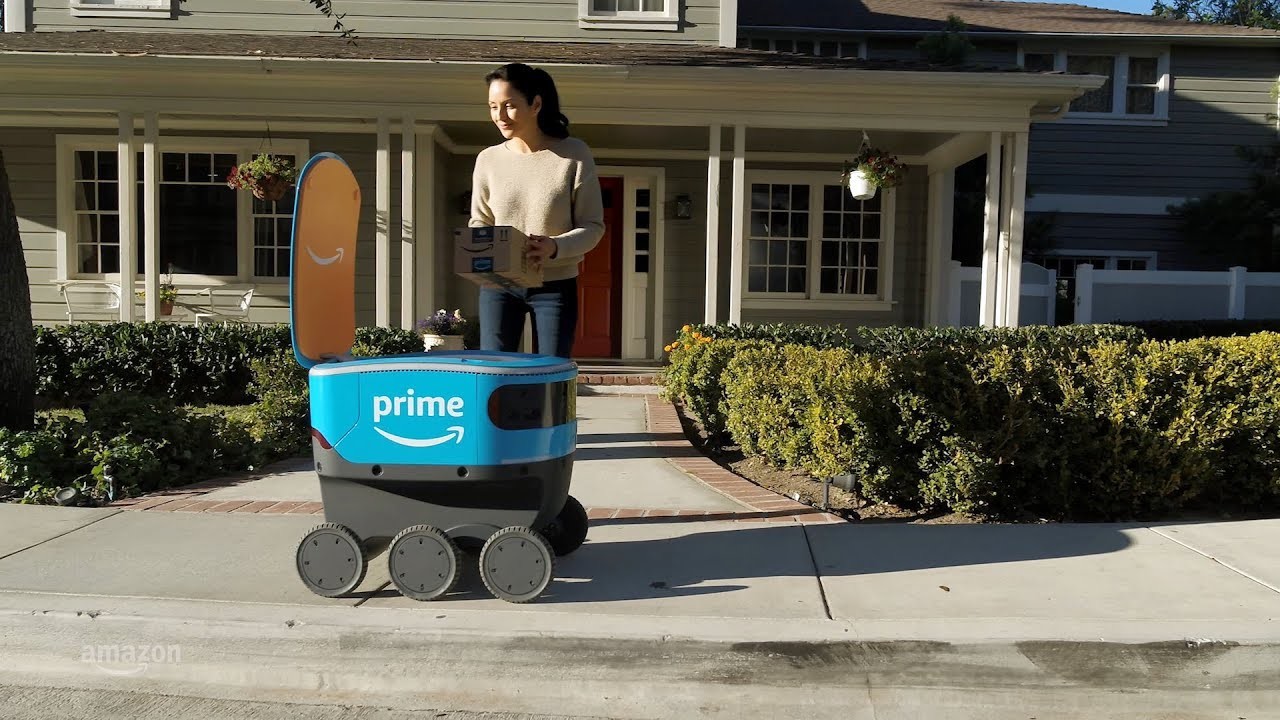 Silver Firs is a neighborhood on the outskirts of Seattle, whose neighbors have occasionally seen a blue robot that, equipped with four wheels and decorated with the Amazon Prime logo, runs up and down the sidewalks of the area.
Scout, because this is the name of this model of robot entirely designed, manufactured and programmed from Amazon, is in evidence, always accompanied by an employee of the company, but sometimes serves real requests made to Amazon by neighbors in the area, transporting the packages to your door.
Amazon has extensive experience using robots within warehouses , but Scout must adapt to a completely new environment. So, for Scout to be able to perform that task, it was necessary for Amazon to build a neighborhood identical to Silver Firs , so that the robots could learn to explore it.
Fortunately, it was enough that this reconstruction was entirely digital , based on the data collected through the use of cameras, drones and technology. But the truth is that the images of this simulation are difficult to distinguish from reality, a necessary detail so that those algorithms that work in the first case can also do in the second.
Looking to the future, from Amazon seek to refine the training of these devices using the technique known as "learning by reinforcement" , which could be defined as a system of "trial and error" constant and accelerated
Thus, innumerable 'virtual bots' could travel thousands of times a zone of 2 square kilometers, recreated literally to the millimeter , to reflect the texture of the soil and the position in which the herbs grow through the drainage grids.
This allows Amazon to run the simulation 24 hours a day, 7 days a week , avoiding bothering neighbors with dozens of robots traveling through their neighborhood, and allowing factors such as local weather to be altered at the request of project managers.
The company of Jeff Bezos has opted for this strategy of 'training', very similar to that used by Waymo in its autonomous cars, to explore new ways to serve its customers more packages and faster.
Startup Starship Technologies, and Marbel are two of the companies that have spent some time experimenting with robots as an order distribution system. Another of its competitors, Dispatch, was acquired by Amazon at the end of 2017, coinciding with the start-up of this project .
However, none of these companies has been able to demonstrate that this method can be reliable and cost-effective once it is carried out on a large scale. The degree of decision-making autonomy that can endow each robot can be key to end up seeing 'scouts' through our streets.