Confirmed! Motorcyclists will add up to four more points of the card for taking safe driving courses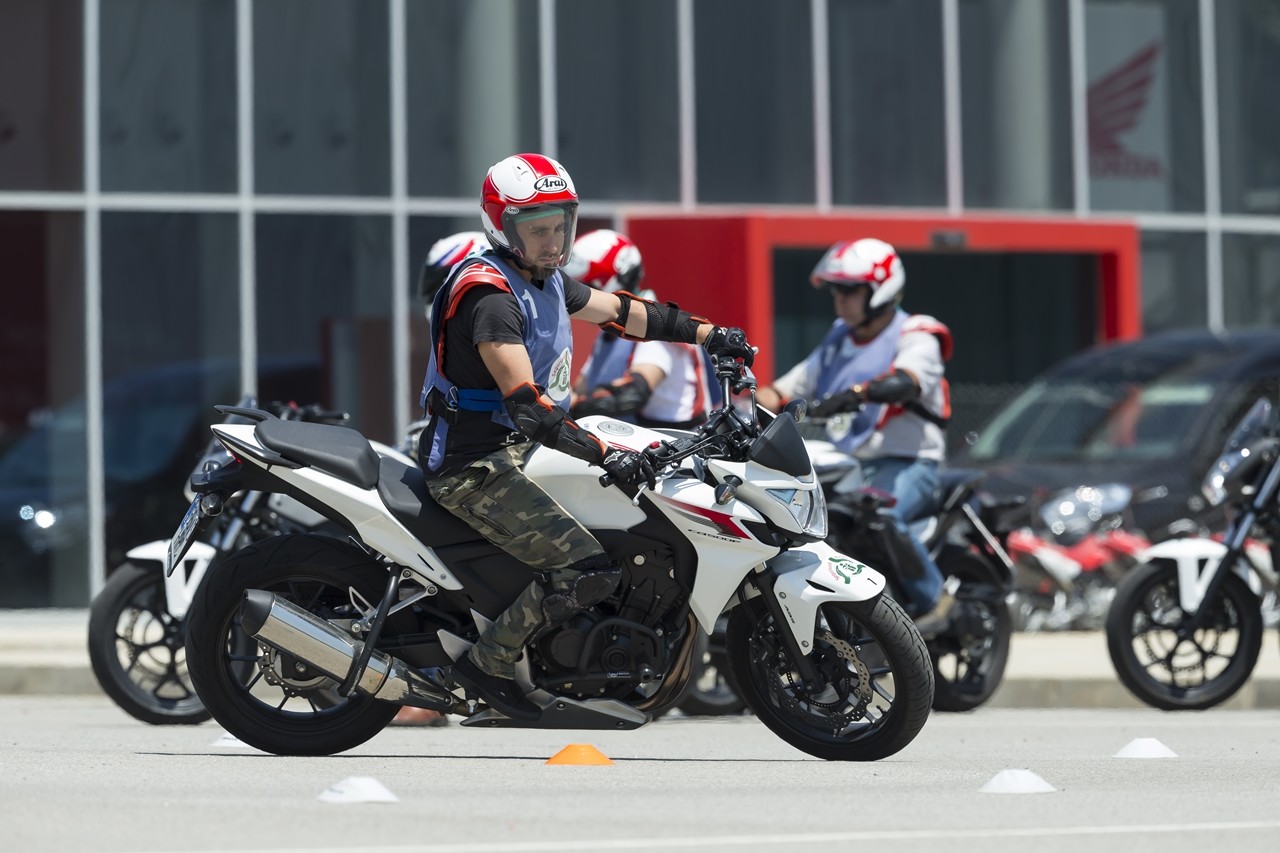 For several months the Directorate General of Traffic (DGT) has recorded that it wants to reduce the deaths of motorists on the road with more awareness. That is why he has been proposing a series of measures that improve the safety of those who go by motorcycle to prevent more fatal accidents on the road (in 2018, 241 motorists died in Spain).
Among this package of proposals will be given vital importance to the education of motorists. At the time, the DGT explained that those who took voluntary courses could have two extra points on the card . However, recently they have announced that it will not be two, but up to four points of the card that we can get if we do a safe driving course.
There is still very little information about driving courses
In issue 251 of the magazine Traffic and Road Safety , which corresponds to October 2019 and published by the DGT every month, a short article appears on page six with the title 'Motorcycles: Safe Driving Courses' .
In that little content they explain verbatim that "the DGT works on a project that allows motorists to be rewarded with up to 4 points of the permit for conducting safe driving courses ". The fact that at the time they announced two and that now the word "up" appears makes us think that there may be different types of courses and that we can take more or less points.
In the magazine's information they explain that "the Xunta de Galicia, the National Motorcycle Driving School, the European Biker Union and Road Safety Pons have organized eight free training courses for motorists in Ferrol, Santiago, Vilagarcía de Arousa and Vigo , from September 21 to 29 ".
In those courses, in which up to 160 motorcycle drivers have participated, lessons have been given about the equipment that a biker has to carry, the driving position, the maintenance to be done to a motorcycle, how to drive with a passenger, how manage a curve, how to get ahead properly , how to take the roundabouts and crossings in the safest way possible and how to accelerate and brake safely.
As indicated by the DGT this training program has been carried out since 2018 and will end in 2020. So after this date we imagine that there will be more training. The truth is that since the DGT they have not given more details about what their cost will be, who can provide it , what the theoretical and practical training will be and where they will be carried out (if it will be in a maneuver circuit or if it will also include an instruction with real circulation or in a circuit). Nor do we know if those who have already taken these courses in other training centers will also be able to expand their number of card points or if they will have to take these specific courses.
Since Royal Decree 1598/2004 came into force, which allowed the A1 card to be validated with those who had three years of experience of the B card, it has become even more vital that especially scooter and motorcycle drivers up to 125 cc take courses on training since they have not been forced to pass any test that demonstrates that they control this type of vehicles, something that does happen with those who undergo the tests of A1, A2 and A that sometimes are not enough for the unforeseen events that We can meet on the road.
As these issues there are many others that the DGT has mentioned and that we hope will soon be pronounced in a more detailed way: when will it be mandatory to wear gloves on the motorcycle ? When will they take out a national regulation for Personal Mobility Vehicles ? Will the blood alcohol level be 0.0 for those who ride a motorcycle? Will a motorcycle jacket also be required in the future? Will there be a Working Group for the Road Safety of Motorcycles and Mopeds? Would the circulation through shoulders be allowed in case of retention, something that is now prohibited?