Google renews Coral with a smaller artificial intelligence platform and a new AI accelerator module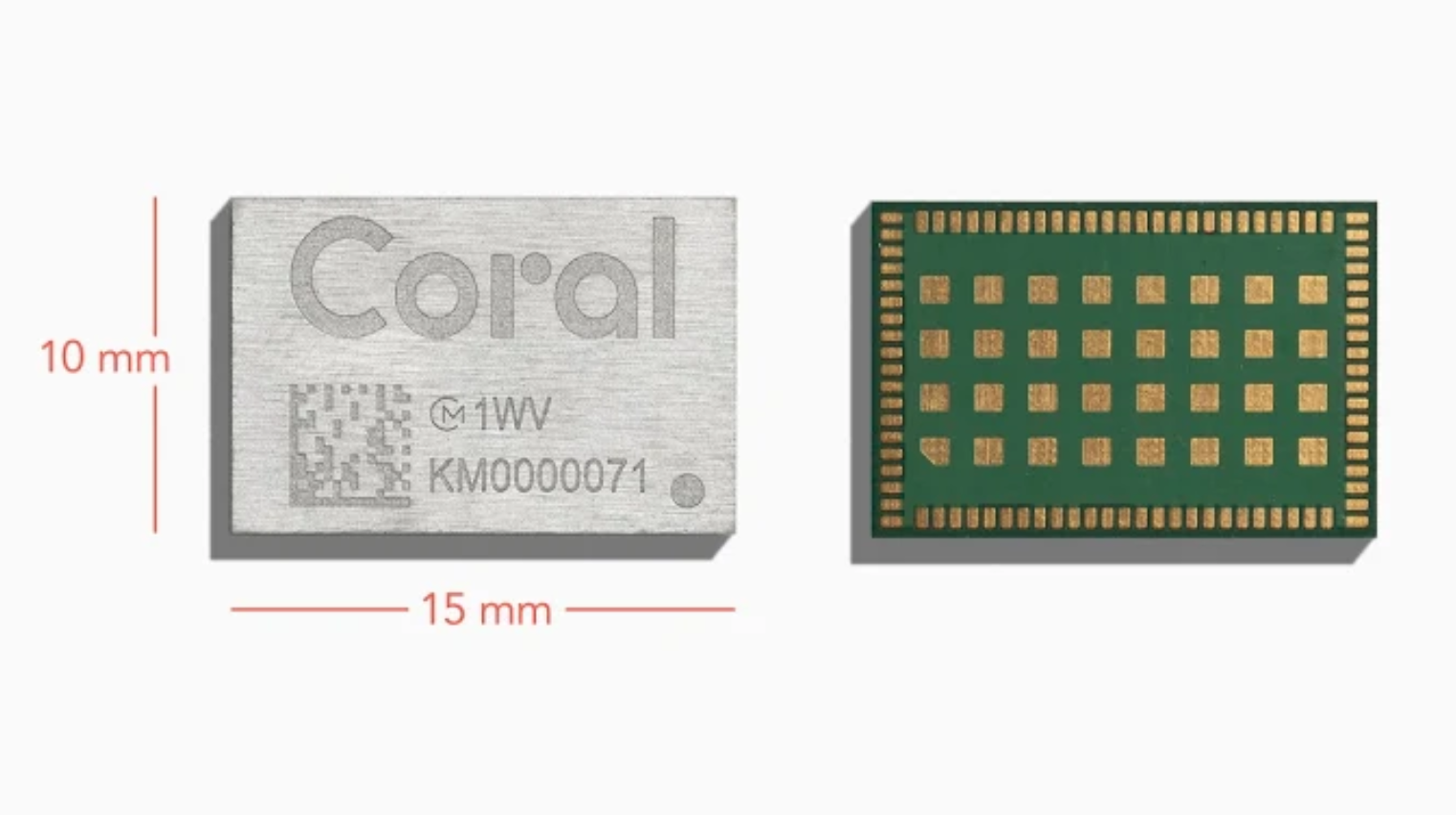 At the beginning of last March, Google launched Coral , its hardware platform and tools to develop and prototype artificial intelligence products. One of the most striking was the Dev Board , a very Raspberry Pi-like motherboard for developers based on the Edge TPU chip , although there was also a compatible five-megapixel camera and a USB accelerator. Google has not forgotten Coral and, anticipating CES, has announced the news that will arrive on its AI platform this 2020 .
The first of the products is the Coral Accelerator Module , a multi-chip package that encapsulates the Edge TPU ASIC circuitry . The second is the Coral Dev Mini motherboard , which is the little sister to the Coral Dev released last year. It is less powerful, but it also consumes less energy and will be cheaper. Finally, Google has renewed the Coral SOM (System-on-Module) with more versions of RAM. Let's go over them all.
We start with the accelerator module, which as we said before, is a multi-chip module that includes Edge TPU . Remember that this chip is designed to run machine learning jobs locally on IoT devices and other connected products. It is used to make inferences, which is the term used to define the machine learning work that allows the algorithm to execute the task for which it was programmed.
They explain from Google that the integrated Edge TPU coprocessor is capable of performing four billion operations per second (TOPS) , using 0.5W per TOPS, or what is the same, two TOPS per watt. To give an example, it is capable of running vision models like MobileNet V2 at 400 FPS. It is compatible with TensorFlow Lite (not TensorFlow) and supports AutoML Vision Edge, a high-precision image classification model.
The next device is the Coral Dev Board Mini , which is a miniaturized version of last year's Coral Dev Board. According to Google, it offers "a smaller form factor, less power and lower cost" than the Coral Dev Board, which came out for about $ 150. The new model combines the previously seen Coral Accelerator Module with a MediaTek 8167s processor to create a motherboard capable of encoding and decoding 720 video and coping with computer vision cases .
Since it has the accelerator module that we saw a few paragraphs ago, it has the same power in terms of operations per second . Being a miniature computer, it has wireless connectivity and runs a derivative of Debian Linux known as Mendel, which in other words means that it is compatible with the most popular Linux tools. Runs TensorFlow Lite models and supports AutoML Vision Edge.
Lastly, Google has updated its Coral System-on-Module with 2 and 4 GB LPDDR4 RAM versions in addition to the original 1 GB LPDDR4 configuration. They highlight from Google that ASUS has implemented the Coral SOM as the basis for its Tinker Edge T , which is a single board computer for I / O interfaces that will be available soon. Everything exposed in this text will be shown at CES in Las Vegas and will hit the market in the first half of 2020.