If you like audio in Tidal Hi-Res, now you can also access from compatible Roku devices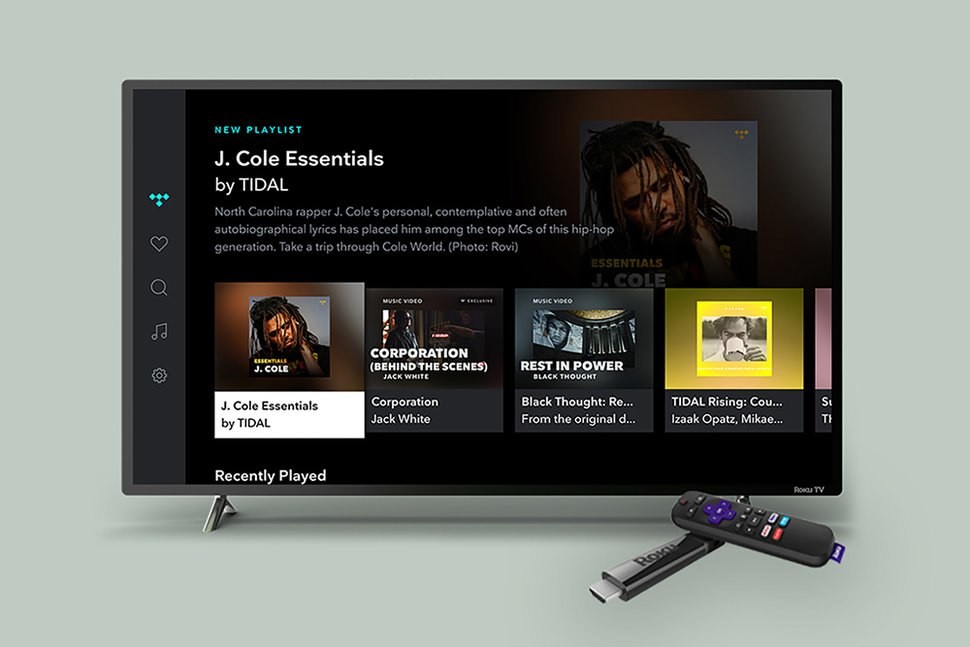 Tidal is one of the options that users have to enjoy music content in Hi-Res . A platform that until now reigned alone and sees appear on the horizon competition that comes from the hand of Amazon with Amazon Music HD .
So in order not to lose the position of honor that he now holds, the company has decided not to get carried away by comfort and expand its streaming music service to a platform such as Roku , which is accessible from televisions and set top box of the brand.
Tidal on Roku
Both Tidal and Roku have issued a statement informing about the availability of the Tidal high resolution music streaming service on the Roku platform .
All those subscribers of any of the Tidal price plans that have a compatible Roku device in their home , can access the usual content that was already accessible via mobile or web.
What does change is the aspect, because Tidal has redesigned the application and now it offers a new interface for Roku devices including the Roku Express, Roku Streaming Stick + and the Roku Premiere as well as on the HiSense TV with Roku.
Roku will continue to feature our playlists, videos, albums and other exclusive content from more than 60 million songs and more than 250,000 videos. You can add the Tidal channel from a Roku device, the Roku application.
To take advantage of this service we must use one of the options offered by Tidal after the free trial month. So we can choose between a basic model of 9.99 euros per month for the normal Premium version or 19.99 euros per month for the Hi-Fi version.
This service debuts in the United Kingdom and we await confirmation to know if it will end up arriving in other markets. If you have any of the compatible Roku devices, you can register directly through the Tidal channel from the same device.