Jorge Martin has had a severe accident, suffers head trauma and misses the race in Portimao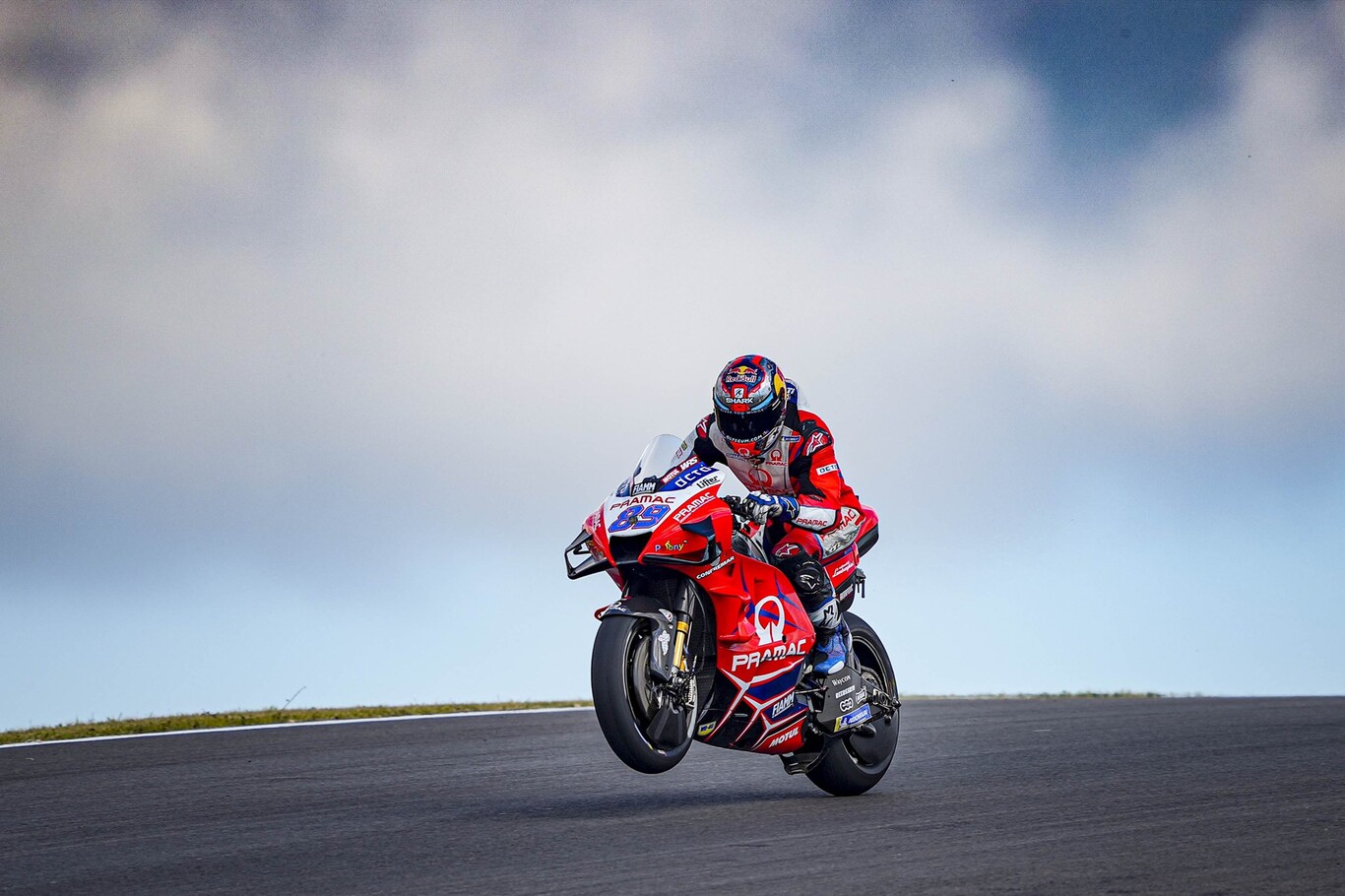 We had two very clean weeks in Losail, but misfortune came to MotoGP at the Portuguese Grand Prix. Jorge Martín has suffered a severe accident during the third free practice sessions that leave him out of action for the rest of the Grand Prix. He will not run the race, and his absence could be extended further.
Martín, who was having a difficult weekend, fell with six minutes remaining in the session. He was on his knees on the ground, visibly sore, and the bike was completely wrecked. Fortunately, the first medical examination has ruled out life-threatening injuries , but it could be a prolonged leave.
"It was a high-energy impact with several turns of the bell. Initially he was conscious on the ground, and when the doctors arrived it seemed that he had slightly lost consciousness . The examination on the track has been neurologically normal, he has always been conscious when I have arrived, and with a lot of pain, "said Dr. Ángel Charte on DAZN.
The Ducati rider is going to miss the rest of the Grand Prix, and his absence could be prolonged, as injuries to his hands and feet will be explored. According to the doctor, Martín suffers "head trauma, significant multiple trauma and the possibility of several fractures in the hand and foot."
In any case, at first it was feared that the damage to Martín would be even greater. " The prognosis is not serious, it is reserved . We will see throughout the day how his contusions evolve. Then we will know if there are more fractures or not," concludes Dr. Charte about Martin's condition after the examination at the circuit clinic.
The doctor has not dared to assure that Martín will need surgery but he does say that there is a fracture that he does not like at all . We will see who Pramac turns to in the event that Martín, as it seems, has to be absent for a few races. Very bad luck for a rookie who was shining in MotoGP 2021.