LG launches the PuriCare Wearable Air Purifier, its new mask with integrated portable air purifier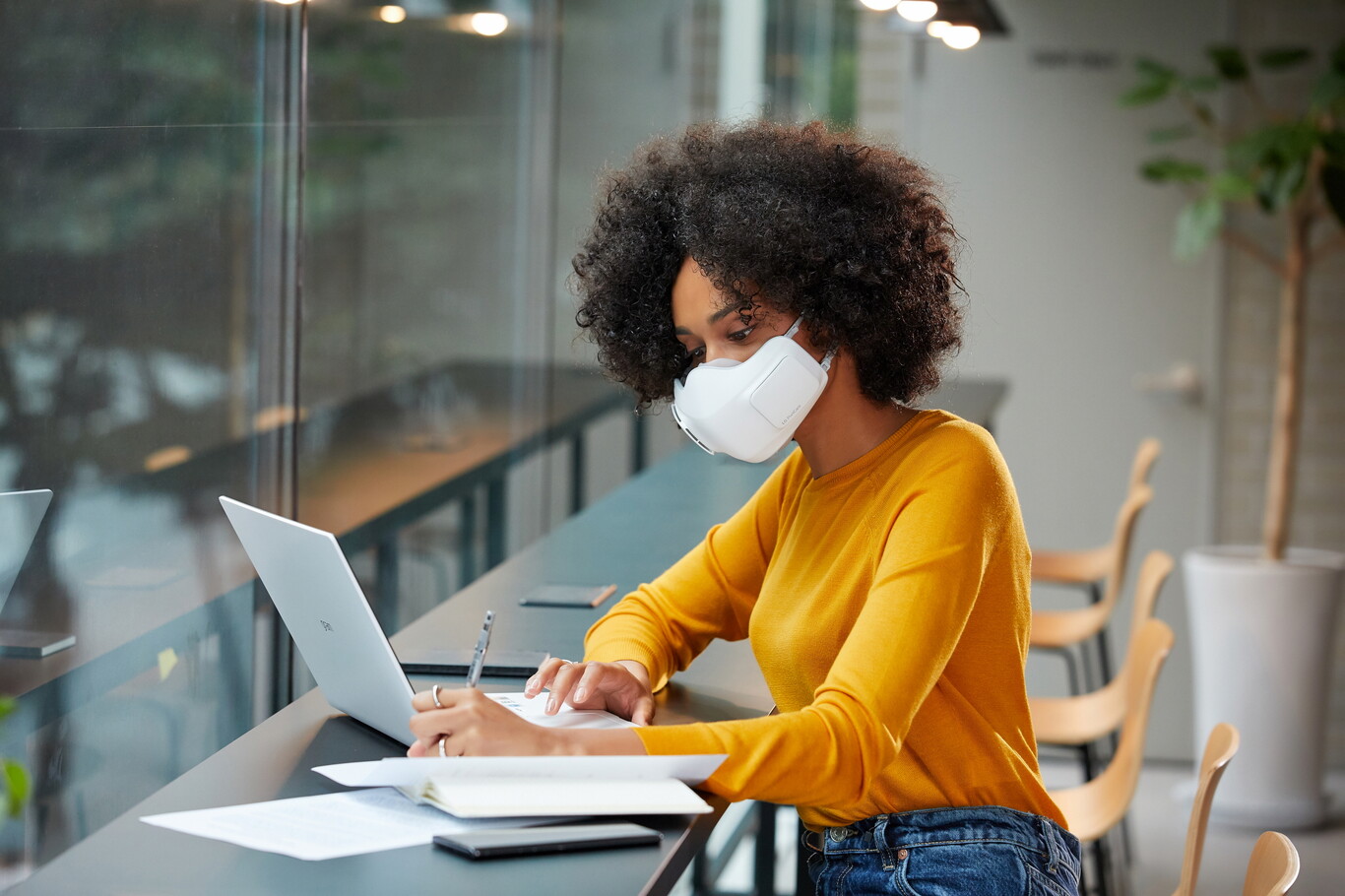 Last August, LG announced that they were working on a new concept of advanced electronic mask with the ability to filter in an advanced way the air that its users breathed.
It was the PuriCare Wearable Air Purifier and we had not heard anything more about it until now, when the Korean manufacturer has indicated that they are ready to begin with the global distribution of the product, starting with the regions of Asia, Middle East and "other ".
Although they have not given more details about this worldwide deployment or the final price of the mask, they have advanced the specifications and definitive benefits of the product that promises to revolutionize masks as we know them.
H13 HEPA filters and breathing sensor
For starters, the device uses two removable H13 HEPA filters similar to those found in manufacturer's home air purifiers, capable of capturing up to 99.95% of airborne viruses, bacteria, and allergens .
So that the air flow is not reduced by the density of the filter, two fans have been incorporated with breathing sensors that analyze the volume at any time and adjust the ventilation power (it has three different power levels) so that the air enters through the mask without difficulty when we inhale and reduces power when we exhale.
According to its creators, it has been designed after an ergonomic facial study so that its use is comfortable for long periods of time despite the fact that its dimensions and weight are higher than those of a conventional mask, since it occupies 156 x 110 x 63 mm and weighs no less than 126 grams , a figure largely due to the 820 mAh rechargeable lithium battery that promises 8 hours of autonomy with the fans at low speed and 2 hours at maximum power .
Another novelty of this model is that its cover has LG's UVnano hygiene system , which thanks to the emission of ultraviolet light through UV-V LED diodes is capable of eliminating up to 99.99% of germs on its surface.
The case also serves to recharge the mask through a USB-C port in a time of two hours and manages the status of the filters by sending an alert to the mobile when it is necessary to change them before they lose effectiveness.
Price and availability
As we mentioned at the beginning, according to LG, global distribution has begun, although we still do not know what the final price of the LG PuriCare Wearable Air Purifier will be or when it will arrive in Spain, data that we will update as soon as they are available.