Microsoft's first wireless headphones feature touch control and real-time translation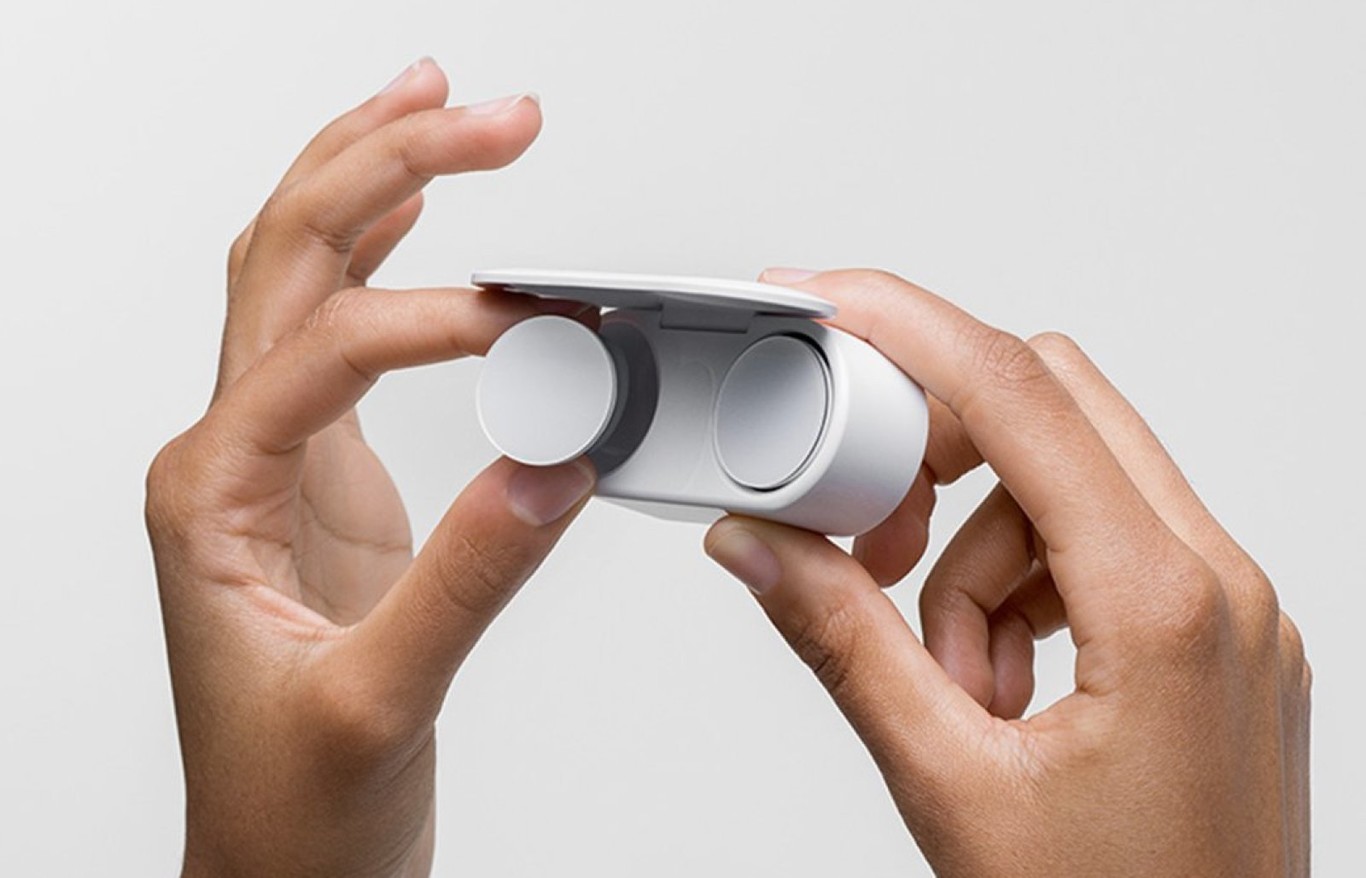 Microsoft has already begun its particular attack on the headphone segment with Surface Headphones last year , but they wanted to take advantage of their event today with the launch of their first wireless headphones, the Surface Earbuds .
These headphones have a curious design that does not disguise their purpose at all and that will certainly facilitate their tactile control, and in Microsoft they emphasize their autonomy, their sound quality and a striking option: the translation of languages in real time as we speak .
You will notice that you wear them
The new wireless headphones from Microsoft have a differential design compared to other models from various manufacturers: the visible part for those who wear them or the people who see us wearing them is wider and more voluminous .
This design is not arbitrary, since in Microsoft they have wanted to extend the tactile control options that allow for example to allow you to slide your finger over that surface and then give a slight touch to access different options, such as the launch and control of Multimedia playback on Spotify.
Microsoft promises high quality sound and have integrated a microphone with a dual directional matrix . The autonomy arrives at 24 hours thanks to the carrying case.
The control is not only tactile: it is also possible to control it with voice commands , and in Microsoft they ensure an especially simple pairing with a single click that allows to facilitate that almost instantaneous connection with the device that becomes the source of audio.
The Surface Earbuds have noise reduction to improve the quality of the user experience, and also have a specific integration with applications of the Microsoft office suite .
Thus, we can use them to dictate texts in Microsoft Word or to enter data into an Excel spreadsheet or a PowerPoint presentation. It is also possible to control a PowerPoint presentation to go through the slides from these headphones.
Microsoft also briefly mentioned the ability to translate in real time , although it is not clear if this option is associated with Office or a conversation that we can have with a person, something that we could see in the Pixel Buds a long time ago without that feature being applied. as ambitiously as Google promised in its launch. We will therefore have to wait to learn more about this function.