Millimeter! Tatsuki Suzuki snatches the first Moto3 pole from Raul Fernandez for eight thousandths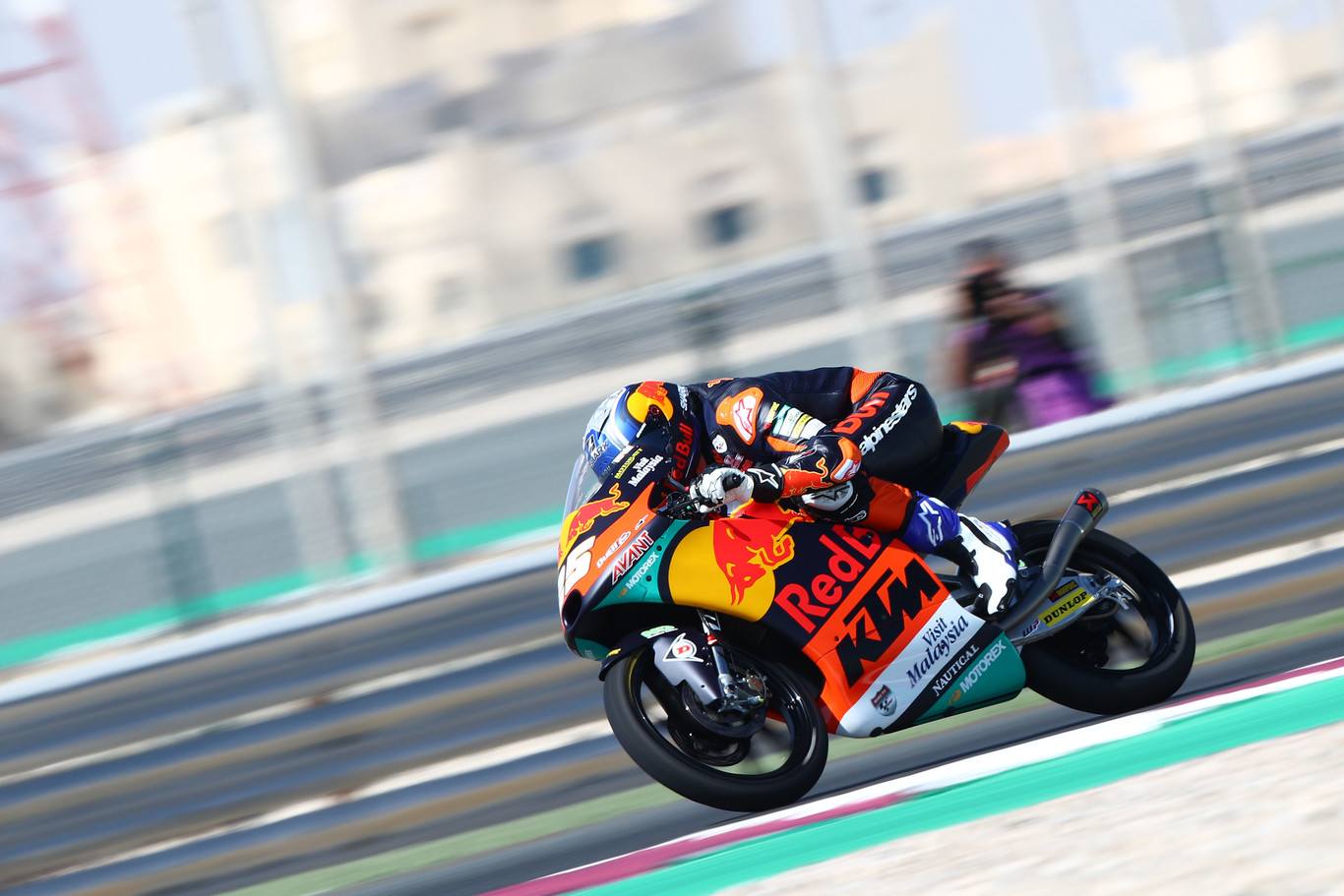 The first classification of the season in Moto3 has been quite busy. Tatsuki Suzuki took pole position by just eight thousandths of an advantage over Raúl Fernández . The Japanese driver has overcome two major setbacks to score the first pole of the year.
The first, a mistake by his team that took him to the track too late for a last attempt. For a few seconds, Suzuki dropped the checkered flag and couldn't try to improve himself . The second setback is having to have gone through Q1, although in the end it may have been a blessing for Suzuki since he knew the state of the track perfectly.
Alonso López ended up hitting with Suzuki
Great classification as we say for Raúl Fernández, who is showing himself as the strongest driver on the grid in his debut with KTM. The Spaniard is dominating all the sessions and in the classification he has remained only nine thousandths of pole. He seems like a big favorite for tomorrow's race.
The first row of the grid is closed by his former teammate, Albert Arenas , who finished third. The Spanish, like Suzuki, had to go through Q1 and he passed it by. That previous experience seems to be the one that has given a key advantage to two of the drivers who are going to start in the front row.
Fourth position for the always dangerous Darryn Binder and fifth Ai Ogura, another of the fastest drivers of the weekend. The second row is completed by Jaume Masiá, who has made a great classification and seems to be more competitive in his first weekend with the Leopard than in the preseason.
A little disappointing has been the role of Gabriel Rodrigo , who has had to go through Q1. He has overcome it, but already in the final round he has remained thirteenth and he has not even been able to make the last lap due to some mechanical problem. Rodrigo has finished the classification in Gresini's garage.
Also a little dissipated the effect of Tony Arbolino, tenth, and that of his teammate Filip Salac , who fell and could not even pass Q1. Sergio García has also disappointed, staying in a sad fourteenth position. Many favorites that will have to come back in tomorrow's race.
Finally, highlight an ugly incident by Alonso López with whom he ended up being the poleman, Suzuki , at the end of Q1. The Spanish pilot has hit the Japanese with a reproach for something, in a maneuver that could lead to sanction. In another order of things, good role for the Spanish rookies, Carlos Tatay and Jeremy Alcoba, both in Q2.