NETGEAR presents the Orbi WiFi 6 Mesh, its most powerful mesh network system to date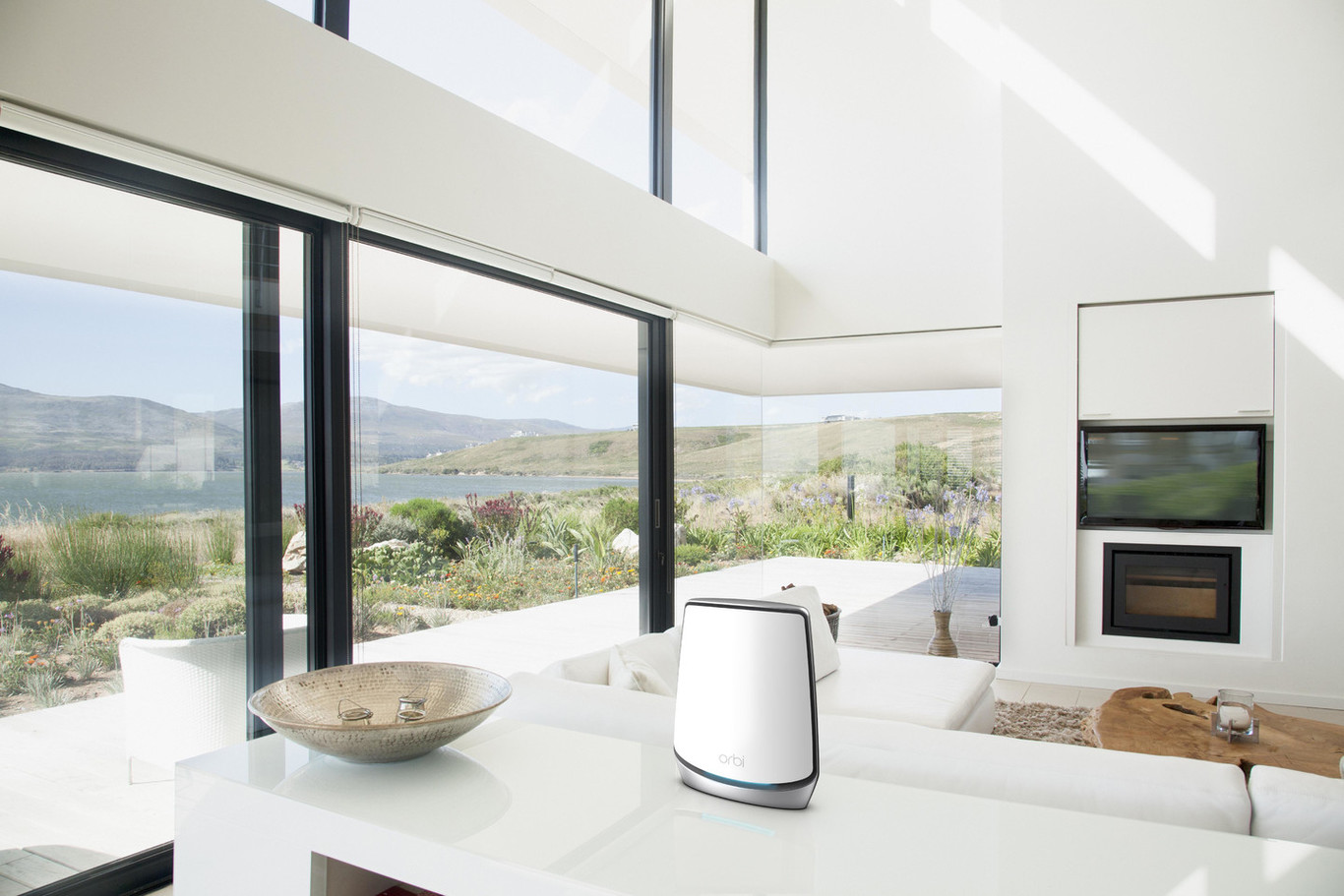 NETGEAR has announced its new system of wireless mesh networks that aims to become the most powerful of the brand to date thanks to the adoption of the WiFi 6 standard as the main communications core, but also for other additional features as we will see below.
It is what they have called Orbi WiFi 6 Mesh System AX6000 (model name RBK852) and is designed for large-sized homes or small businesses where a large coverage and bandwidth is required for all types of applications, especially those related to video in streaming.
The system is initially formed by two devices , a base that connects to the router of the operator through an Ethernet port of up to 2.5 Gbps , and a wireless adapter that we must place in the place of the house where we want to take the coverage.
It is capable of covering surfaces of up to 350 square meters and can manage up to 20 simultaneous data streams and service up to 100 computers at once thanks to the benefits of WiFi 6 .
Each of the devices has 4 Gigabit Ethernet ports for wired connections (the base has an additional one to connect to the router) and the wireless interface offers 3 simultaneous use channels with 4×4 radio configuration in 2.4 GHz with 1,200 Mbps , another at 5 GHz with 2,400 Mbps and an additional 5 GHz channel not available to the user, which is used for communication between modules of up to 2,400 Mbps .
Price and availability
The new Orbi WiFi 6 Mesh System AX6000 system from NETGEAR will go on sale in October for a price yet to be confirmed but will be around 800 euros .