Optoma presents its new UHD50X projector, a 4K model with a refresh rate of up to 240 Hz that will excite the home's gamers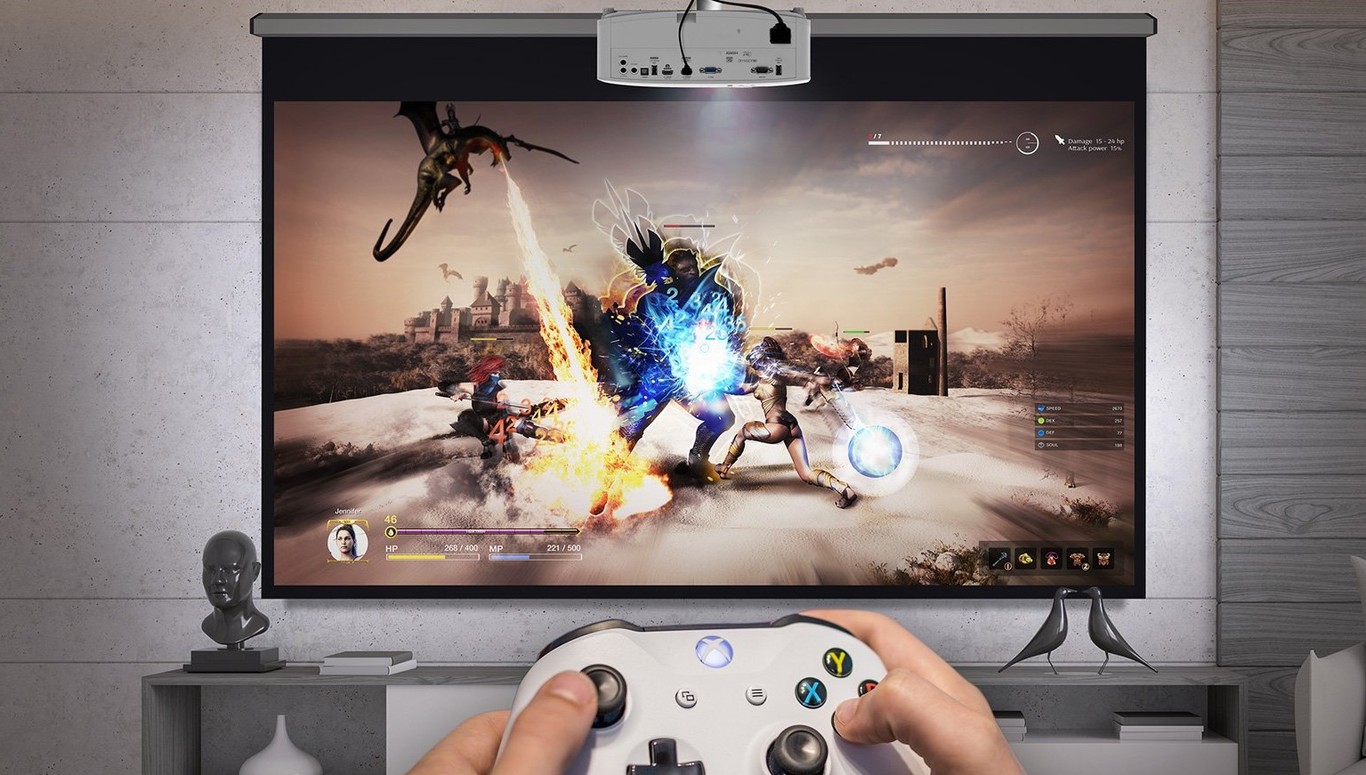 Playing a game to your favorite video game on a huge 100-inch screen is much more enjoyable if we have a projection team that is really prepared for this task with low response times so as not to notice delays in the control buttons.
Usually this is not usually the strong point of home theater projectors, although it does seem to be the new model that Optoma has just introduced under the name of UHD50X and that comes with an impressive refresh on the screen up to 240 Hz and 15, 7 ms response time (if we use a Full HD video source).
We are facing a clearly oriented projector for gaming that uses DLP technology with an 8-segment RGBWRGBW wheel to display images at a resolution of up to 4K (3,840 x 2,160), although in this case the refresh rate is reduced to 60 Hz with 25 ms of response time, as we see somewhat worse values ​​than in the case of using a Full HD resolution.
In both resolutions it is capable of offering a brightness power of 3,400 lumens , so we can use it in rooms with some ambient light, with a contrast of 500,000: 1 , 1.3X zoom and 10% vertical lens adjustment.
It supports 4K movies with HDR or Hybrid-Log Gamma through its HDMI 2.0 inputs with HDCP 2.2, it has a 5-watt auxiliary audio system, a 12-volt trigger, and its new-generation lamp is capable of reaching 15,000 hours long in eco mode, so we shouldn't have to worry about it being spent to play games daily.
Price and availability
Optoma's new UHD50X projector will go on sale this week in the United States for $ 1,600 , although the price of the equipment is yet to be known when it arrives in Europe.