Scents on demand: Cyrano is speaker-shaped but "plays" scent lists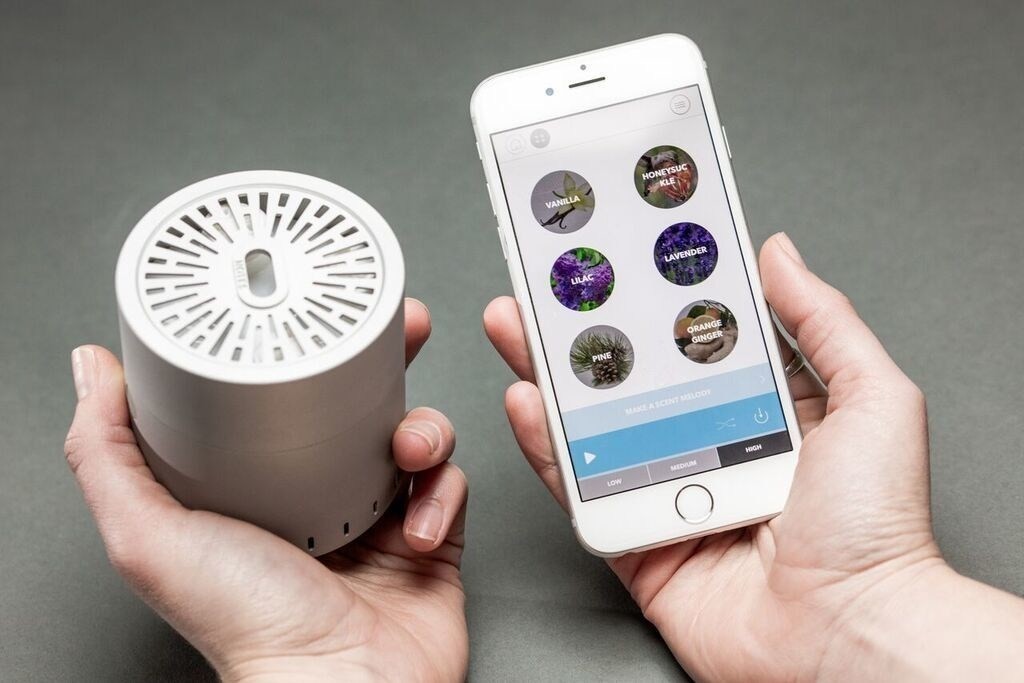 What if you could create your own playlist but not of songs, but of scents? This is what those responsible for Cyrano say to offer, a gadget that looks like a speaker but is actually used to choose what you want it to smell like. Its operation, according to its manufacturers, is simple: you simply open the app for smartphones and choose from the options it offers.
Not only can you choose between specific smells, but also between scenes: relaxing, waking up, escaping … These do work like playlists: they emit different smells consecutively to create an atmosphere. The objective? According to them, "shape your mood by transmitting directly to your brain", since "aromas are the only sensory signals that do".
In addition to the predetermined scent combinations, the user can make their own. For now, Cyrano has only twelve different scents , including vanilla, lavender, coconut and mint. These are stored in a cartridge inside, which can be replaced when it runs out after about a month. The idea of ​​this system is to be able to offer other "scent packs" in the future.
Of course: the device is still in an experimental phase : only 500 units will be sold at $ 149, with the aim of getting customer feedback on both the "speaker" itself and the chosen aromas. Each pack of scents will be worth $ 19.99. Aimed at the general public? They hope so, although all similar attempts in the past have not been very successful.