SEDNA: this humidifier is integrated into the home to control it through Google Assistant and Alexa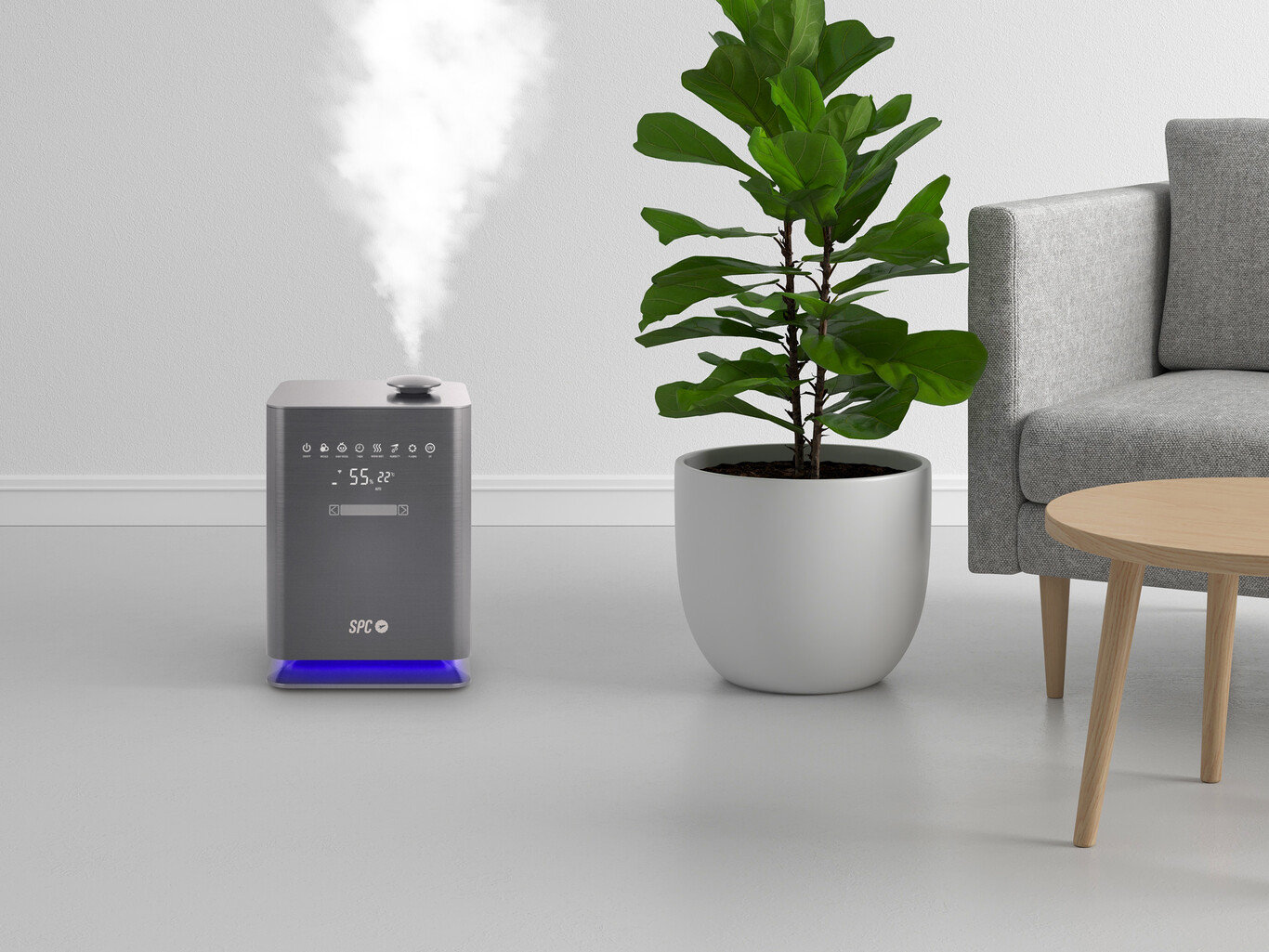 The catalog of humidifiers continues to grow at a time like the one we live in when this type of device, which we should not confuse with purifiers , appears in more and more homes. A list of options that now grows with the arrival of the SEDNA smart humidifier.
Together with SPC, SEDNA seeks to maintain adequate humidity levels in the home (between 40 and 60%) in order to help minimize possible health problems that can be aggravated by dry air. A model that also integrates into the connected home thanks to wireless connectivity.
Connected to smart home
SPC has announced its new SEDNA smart humidifier. A device designed to purify the air with a capacity of 4.3 liters, ultrasonic and equipped with Ultraviolet Cleaning Advance technology.
SEDNA incorporates a UV-C ultraviolet light system that kills 99.9% of bacteria . According to SPC, this system "exposes and purifies the DNA of organisms such as viruses, fungi or germs to achieve hygienic humidification".
The device has a plasma ionizer that is responsible for generating a flow of negative ions to the environment that bind to positively charged particles (such as dust, mites or germs) present in the air to precipitate them to the ground and thus maintain the clean environment and by the way eliminate electrostatic charge.
The device has a steam distribution system evenly throughout the room that seeks to ensure that complete humidification and sanitization reaches all corners. An ultrasonic purification system that produces water droplets between 1 and 3 microns in size through very high frequency vibrations to humidify the room while consuming less energy.
This purifier is also compatible with two of the main voice assistants such as Alexa and Google Home Assistant. A connectivity that allows you to connect with other devices of the SPC Smart Home line in order to create a routine or scenario associated with its use. It also has an intelligent control that continuously measures the humidity and temperature of the home with the push of a button, so that it will calculate the amount of humidity that the room needs for optimal hydration.
Thanks to a reservoir with a capacity of 4.3 liters, SEDNA can operate for 12 hours with a single water tank . In addition, it allows you to choose between 10 modes of use to customize it according to the different areas of the home as well as choose between 7 different levels of fog to adapt to different needs.
Price and availability
The SEDNA humidifier is now available to buy at a price of 89.90 euros