Seven very expensive motorcycles that can be bought with the jackpot prize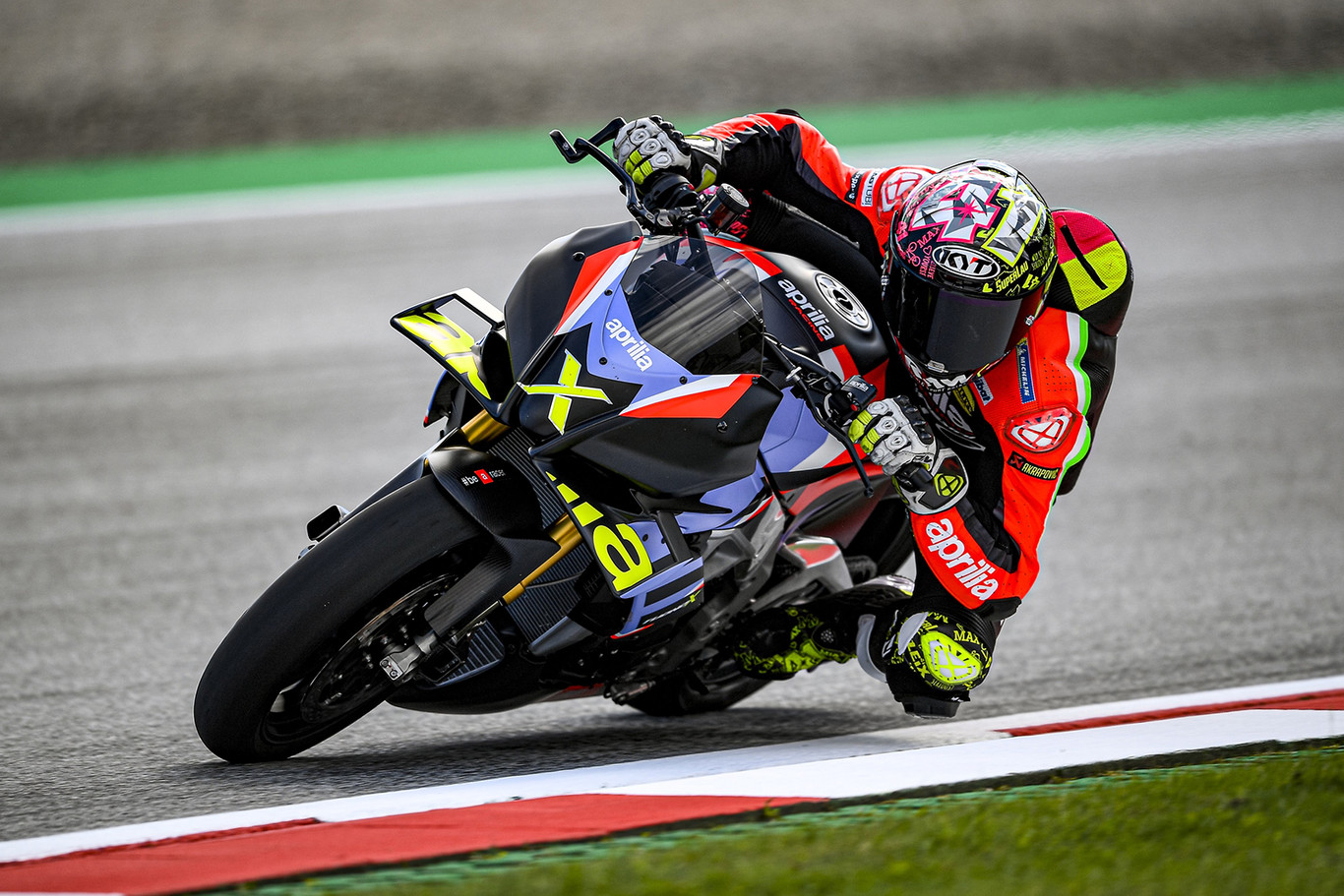 If you are one of the lucky ones in the Christmas Lottery and you have taken a good pinch of money or even the Fat, here are seven motorcycles that you could buy. If you have a tenth winner with the cap of 400,000 euros or more than one, then you can have several of them in your garage.
Ducati, MV Agusta, Aston Martin, Aprilia, KTM and BMW are the brands that have some of the most expensive and coveted jewels on the market. So much so that perhaps some have even been exhausted. But you never know, especially with a good banknote bug in hand …
Ducati Superleggera V4
First we have to place the bestial Ducati Superleggera V4 , a supercar with its own heritage from the elite of the competition and very special. Not only for the 115,000 euros it costs and for being limited to 500 units, but the delivery is worthy of a machine like this .
Having a Superleggera V4 in the garage means that you have a mount with a serial number and that encloses the Desmosedici Stradale R block with four vee cylinders, one liter of displacement and 221 hp that can be converted to 234 hp by adding the Racing Kit that it is included in the price.
Aston Martin AMB 001
Only 100 units of the Aston Martin AMB 001 will come out of the exclusive plant that the British manufacturer has in Toulouse , surely the most radical and exclusive motorcycle of all that are part of this list.
A real machine to break the neck of all those you come across and that is propelled by a turbocharged V2 engine with intercooler, so that it homologates 180 HP of power. Carbon fiber, titanium and aluminum are a good part of the AMB 001, which costs 108,000 euros .
MV Agusta Superveloce Alpine
This year several special editions have arrived and surely the MV Agusta Superveloce Alpine is one of the most attractive of those that the Varese manufacturer has launched. And lovers of the Alpine A110 and the rebirth of the legendary car brand will appreciate it even more, although there will only be 110 lucky ones who can boast of being the owners of one of them.
You have to pay 36,300 euros (if there is still one to sell) to enjoy this limited run with a three-cylinder engine with 798 cc of displacement and a power of 147 HP. The racing kit raises this figure to 155 hp, it can only be used for the circuit and you have it for the same price.
Aprilia V4 X
Those from Noale have built an Aprilia Tuono V4 X this year , which is the naked configuration of the sporty Aprilia RSV4 X that was also sold as a limited edition last year.
In other words, it borrows the powerful four-cylinder 'V' block from the Aprilia RSV4 1100 Factory, tuned to deliver 221PS on this wide-bar track-ready bike, when the Tuono V4 delivers 175PS as standard.
This mount with racing genes costs 34,900 euros , or at least that's what it cost when it was available. And it is that first they chose to announce a circulation of 10 units and then they had to expand this figure to 30, due to high demand. They are surely more than exhausted.
Ducati Diavel 1260 Lamborghini
From the Borgo Panigale ovens, a total of 630 unique pieces of the Ducati Diavel 1260 Lamborghini will start to come out , one of the surprises that the Italian manufacturer had prepared for us for this year.
Inspired by the Lamborghini Sián hybrid supercar, this spectacularly styled bike with a specific carbon fiber body uses the base of the Ducati Diavel S and the Testastretta DVT engine with 1,262 cc and 159 hp. Walking with this machine costs 32,990 euros .
KTM 450 Rally Replica
With 25,900 euros and a separate payment of VAT and transport costs, you may still be able to get hold of one of the 85 units of the KTM 450 Rally Replica that the Austrians have launched a few months before the Dakar 2021 starts .
This off road prepared for the toughest tests in the world is created based on the experience of KTM and its star riders Toby Price, Matthias Walkner and Sam Sunderland, so it can be the bike you have always dreamed of to do your routes or getaways to the desert.
BMW M 1000 RR
Without yet knowing the official price or the moment when it will arrive in 2021, although it sounds like a cost of about 34,000 euros at the exchange rate in the United Kingdom, the BMW M 1000 RR will be the first motorcycle worthy of boasting the competition department's own identification BMW Motorsport.
It is not for less, since we are talking about a machine with the essence of racing and that comes to the market with a lot of carbon fiber and very well worked aerodynamic wings, which will allow them to race with it in the Superbike World Championship next year. The no less than 500 units that will reach customers offer the one-liter engine with 212 hp and 113 Nm of pure German rage.