Sony presents the SRS-XB402M, its new portable speaker resistant to dives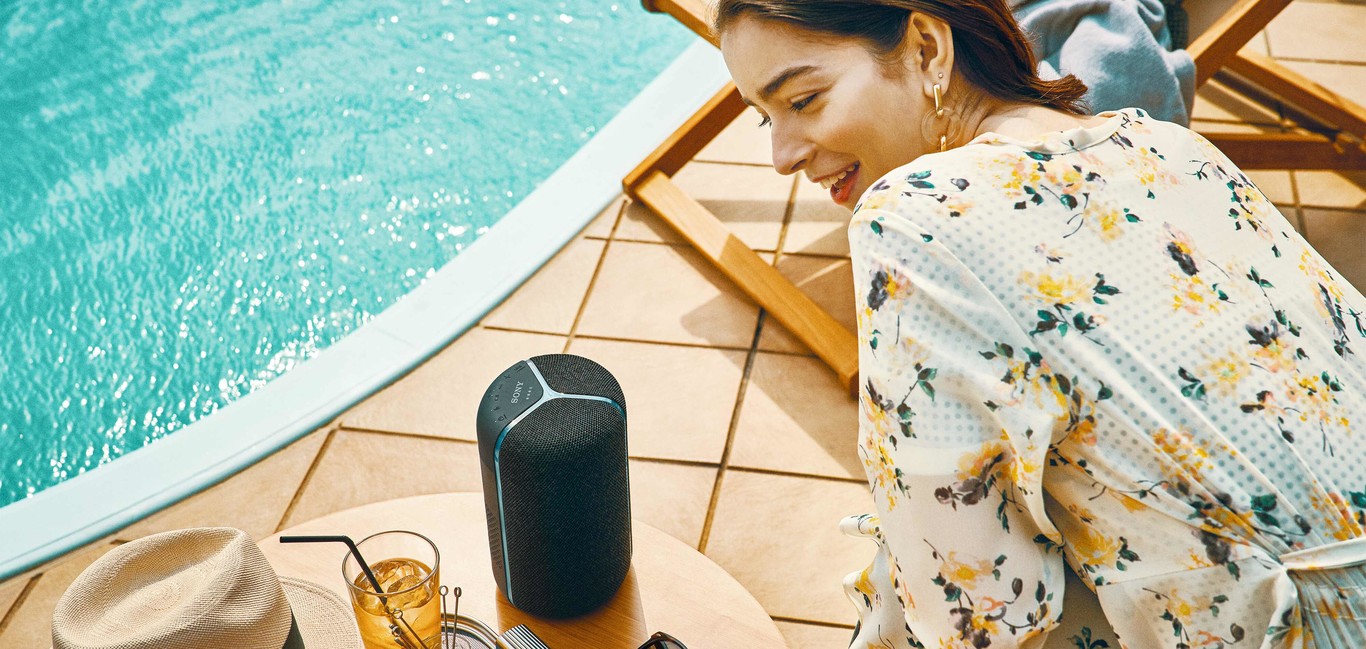 Sony has announced the launch of the SRS-XB402M , a new portable loudspeaker belonging to the EXTRA BASS range of the brand that comes thinking of users looking for a model to take to the garden, the terrace, use in the bathroom, the kitchen, next to the pool and in any situation with humidity that would spoil a conventional speaker.
Thanks to its IPX73 certification , it supports immersions in water up to one meter, we can wash it, it is resistant to rust, dust and even salt water.
Its design with rounded shapes and dimensions of 143 x 195 x 125 mm has been made around a new baking grilles with holes larger than usual that according to the brand allow a better dispersion of sound. Inside we find 53 mm drivers placed at an angle accompanied by a passive radiator to improve the response at low frequencies.
According to the specifications it is capable of reproducing sound between 20 Hz and 20 KHz , although given the small dimensions of the equipment, I suppose that the level of distortion will be high in the lowest range of the range (below 40-50 Hz), although Of course we can not affirm it with completeness without having tried it first.
It has Bluetooth connectivity and WiFi to send content from mobile terminals, a battery with autonomy for 12 hours of listening and a series of LEDs placed on the body of the speaker that emit multicolored lights and a strobe flash that synchronizes with the rhythm of the music. It also has integrated Alexa and compatibility with Spotify Connect.
Price and availability
The new SRS-XB402M loudspeaker will cost around 269 ​​euros and will be available in July 2019