The case of "smart" ovens that light up at dawn and preheat to more than 200 degrees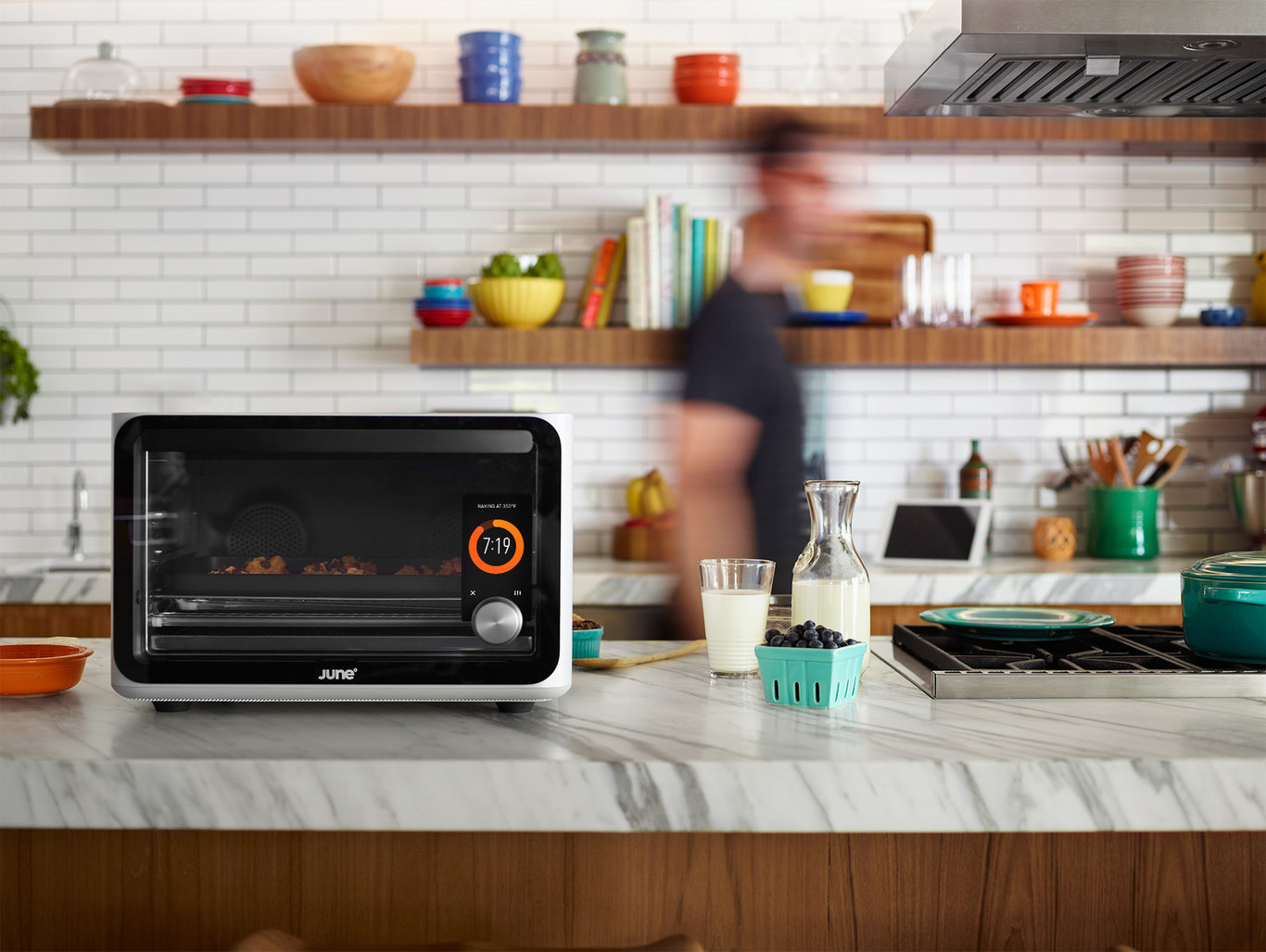 Having an oven equipped with WiFi, artificial intelligence, camera and linked to our smartphone might sound like the latest in technological terms, but when said oven is able to turn on during the morning without warning and start the preheating process to more than 200 degrees , maybe it makes us rethink if it is necessary to have this type of technology in an appliance.
This is the case of June Oven smart ovens , which are now beginning to be in the public eye, and not precisely because of their technological advances, but because of their incidents that fortunately have not ended in fires.
June CEO says user's fault
According to The Verge , in the last months at least three incidents of June furnaces have been reported that ignite and preheat during the early morning . In all three cases, the owners are not sure why this happened, but June CEO Matt Van Horn says the error comes from users and not from their ovens.
In all three cases, the oven would have been turned on at dawn, while its users were asleep, maintaining a temperature above 200 degrees for more than four hours . One of the users documented the case through his Nest camera; another noticed when he woke up and saw that he had a notification on his smartphone telling him that the oven was ready to cook; and the latter realized after detecting the smell of burnt potatoes, being the only case where the oven had food inside.
June Oven was born in 2015 by two former Apple engineers, who launched a smart oven equipped with a camera and computer vision for $ 1,495. After raising 30 million dollars, they launched in 2018 the second generation of the oven now with more functions for 599 dollars.
The biggest attraction of June ovens is to be able to operate them from a smartphone , where you can see food in real time through the chamber located inside the oven, choose the temperature, set according to the type of dish and of course, start with a single click the preheating process.
That is, the oven is always available at a single touch on the screen of our smartphone , which can help in certain scenarios but can also pose a risk.
Matt Van Horn, CEO of June, mentioned in statements to The Verge :
"We have seen some cases where customers have accidentally activated the preheating of their oven through a device, such as their mobile phones. So imagine if I was in the June application by clicking on the recipes and accidentally touching something that makes I started preheating my oven. We've seen some cases of this. "
June ovens are also compatible with Alexa, so the company does not rule out a problem with the Amazon assistant , so they say they are already working with the Alexa team to investigate possible failures or errors.
Van Horn also mentioned that they take this "accidental preheating" seriously and are already working to investigate and resolve this issue. The first thing they will do is send an update during the month of September that will allow users to deactivate remote preheating , but this option will remain enabled by default, so the same user will have to deactivate it.
On the other hand, he also announced that next year they will launch an update that will allow the camera to recognize when the oven has no food inside , which will serve to stop heating and turn off after a certain time without detecting food.