The Ducati Multistrada V4 will be the first motorcycle in the world with front and rear radar to assist driving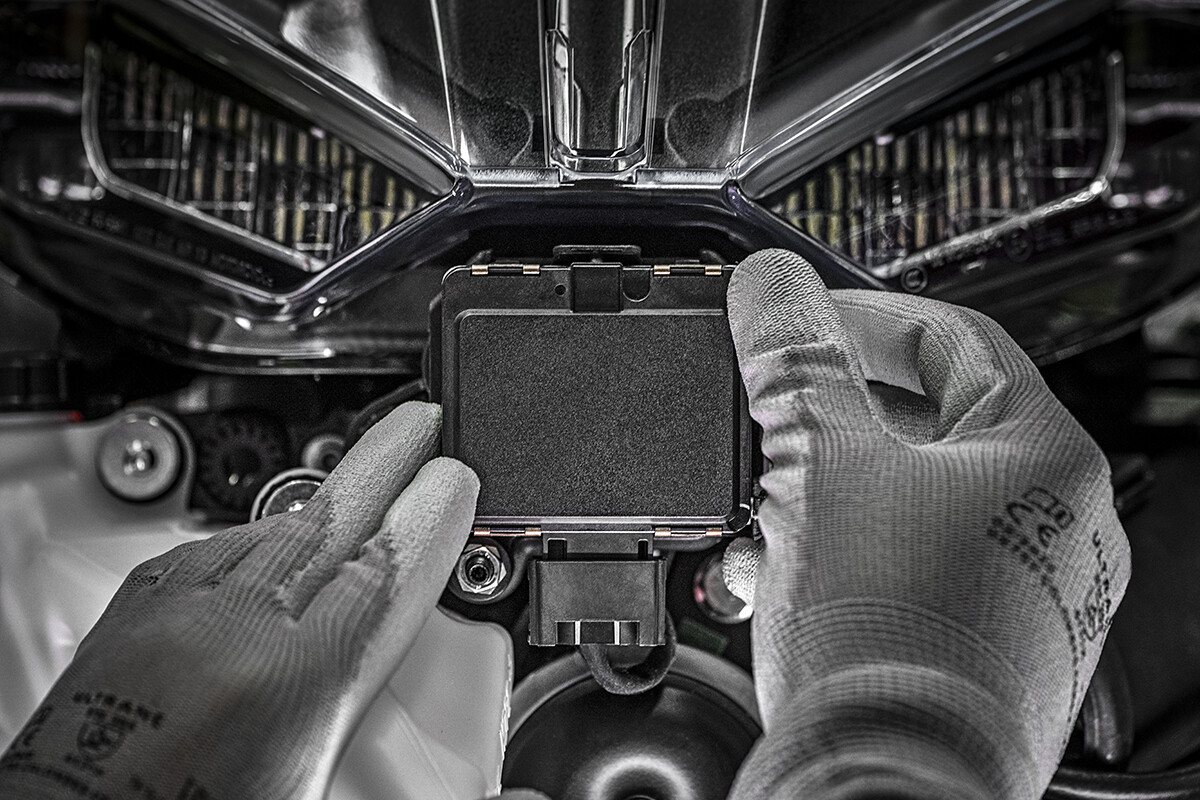 While we wait for the official presentation on November 4, at Ducati little by little they are giving details about their imminent most capable trail , the Ducati Multistrada V4. We have known for more than a year that it would arrive but now it is barely a month to meet her.
Those of Borgo Panigale have already left some track of this motorcycle, which will be the first in the world to reach dealerships with front and rear radar, a technology never seen in street mounts and that has been used in the automotive sector for years.
There is less left to know what will be the most capable trail of Borgo Panigale
The long-awaited Ducati Multistrada V4 will make its appearance in the coming weeks, marking an important turning point in terms of technologies incorporated into its motorcycles. And it is that on November 4 its presentation will take place next to a radar located in the front and another in the back.
It will be the first in the world to do so and its production and assembly has already started at the Ducati plant in Borgo Panigale. This driving aid system was already announced a couple of years ago by the Italian manufacturer, but it has not been until now that it has confirmed the launch coupled to the most demanding version of its trail.
These radars weigh just 190 grams and in the case of the front serves to mount the proper functioning of the Adaptive Cruise Control or Adaptive Cruise Control . It is capable of automatic braking and acceleration at speeds of between 30 and 160 km / h to adjust to each of the four distances that the driver can select and that will be maintained with the vehicle in front.
In the case of the rear radar, its use is focused on the detection system of the blind spot or blind zone, which is known as Blind Spot Detection. In other words, it warns that there are vehicles or obstacles near the motorcycle, as well as alerting if any of them are rapidly approaching from behind.
The truth is that we really want to know the Multistrada V4, which is known to incorporate a four-cylinder block , surely derived from the Desmosedici Stradale of the sporty Ducati Panigale V4. What is obvious is that it will be retouched to make it more in line with the use of the Multistrada and that it will probably raise its displacement beyond the current 1,103 cc. The power, by the way, is already announced at 170 hp , which is considerably less than the 214 hp of the Panigale.