The new Xiaomi is a water purifier that connects to our smartphone and allows us to make our own filters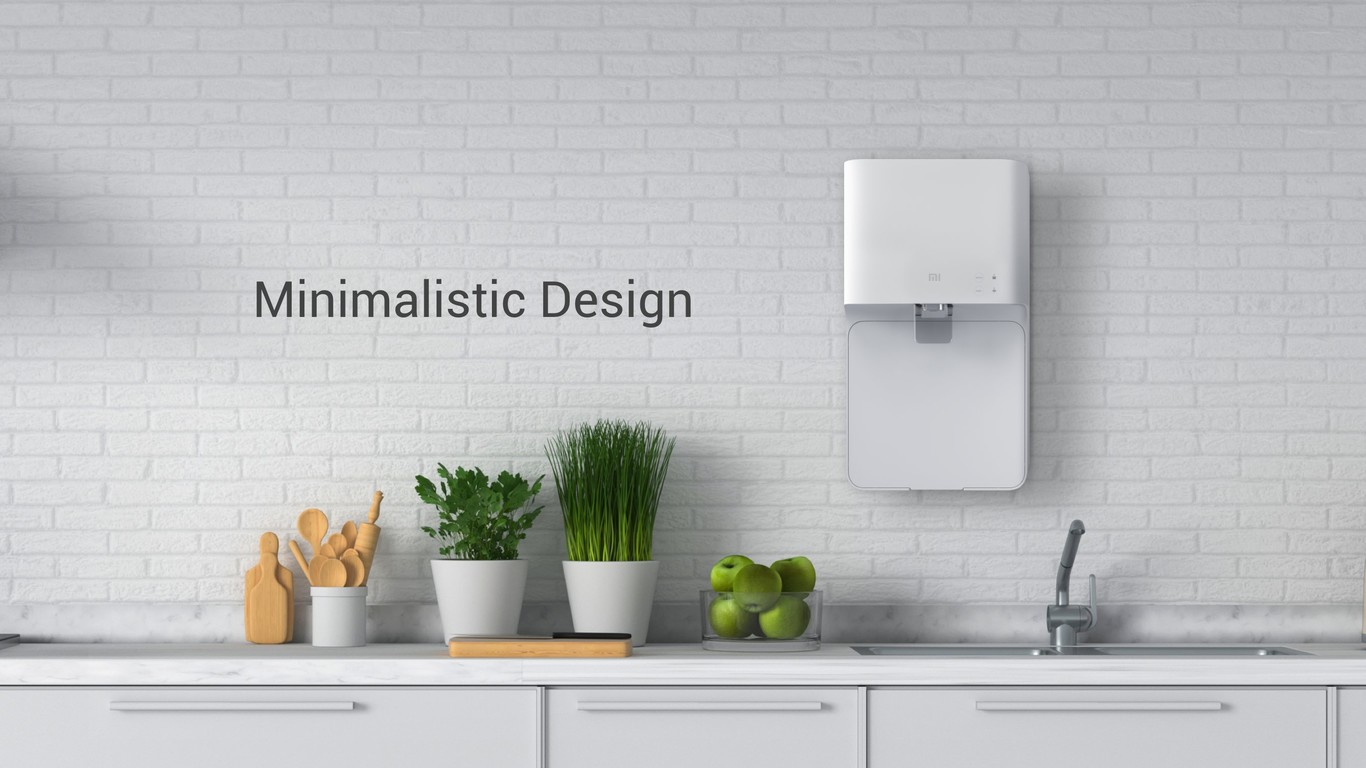 Xiaomi continues to launch products for all kinds of tasks in an impressive way, to show just just remember that in addition to its famous smartphones, the Chinese company also sells toilets , electric bikes , telescopes , chairs and even cars .
Well, now Xiaomi's new product is a water purifier baptized as Mi Smart Water Purifier . Although it is not the first water purifier launched by the company, it is the first one that does not require professional installation and also has connectivity to operate it and monitor its status from our smartphone.
Xiaomi Mi Smart Water Purifier
According to Xiaomi, the Mi Smart Water Purifier has a design that allows it to be mounted on the wall, although it can also be used when placed on a surface. It has three filters that work to purify water in five stages .
The two of these first stages occur in the PPC filter , which removes large and visible particles in the water, as well as residual chlorine, odor and color. For the third stage the reverse osmosis filter eliminates heavy metals and other organic materials. The PAC filter enters the fourth stage , which eliminates the smell and also improves the taste of the water. And finally, the fifth stage, UV light kills bacteria and viruses remaining in the water with an efficiency of 99.9%, according to Xiaomi.
Thanks to this system, Xiaomi says that we will have clean, safe drinking water in just a few minutes. But another of its strengths is its connectivity capabilities, since it can be incorporated into the Mi Home ecosystem and operated from the mobile app , which is available for both iOS and Android, in addition to being compatible with platforms such as Alexa and Google Home .
From the Mi Home app we can monitor the water level in the tank , track the TDS (Total Dissolved Solids) level of the water inside, as well as the life of each filter, in real time.
An important point is that Xiaomi announces that this purifier comes with "DIY filters" (Do it yourself) or DIY , which guarantees that we will not have to spend on expensive custom-made filters. And, in theory according to what the company says, we can manufacture our own filters with the indications included in the purifier.
The Xiaomi Mi Water Purifier will go on sale initially in India and it is expected that its availability in other markets will be announced later. The price will be 11,999 rupees, about 152 euros to change .