The Tech3 has also renewed for five seasons with MotoGP and will continue to be a KTM satellite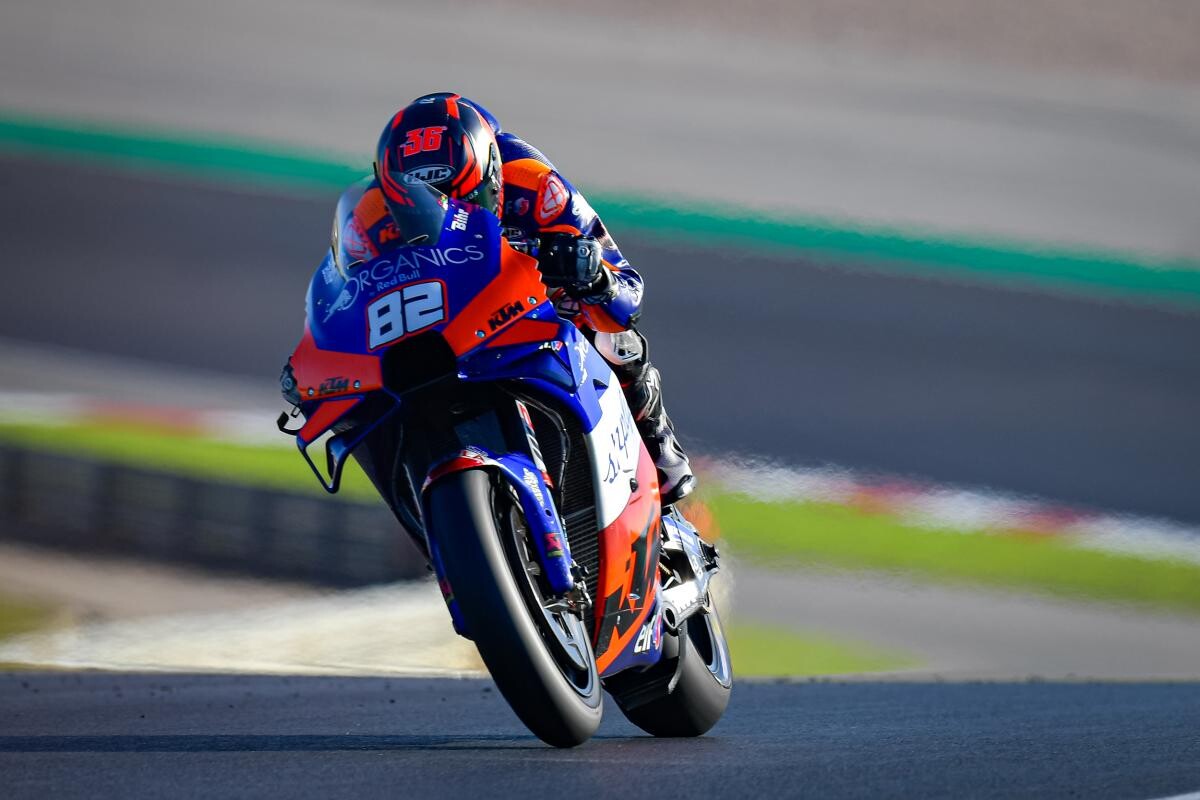 The dance of the teams has already begun and we have the first structure that has 100% assured its future. Tech3 has also signed a five-season contract with MotoGP , as did Gresini , but also has already agreed with which brand it will compete: it will be a KTM satellite until 2026.
This has been confirmed by the team boss, Frenchman Hervé Poncharal, who also lets it fall that this will be his last contract in MotoGP . When it is finished, it will leave the premier class of motorcycles. KTM's bond with the Tech3 was quite clear that it was going to last, the spice is in other structures.
Poncharal will retire from the competition when this contract ends
" I have found a family with KTM, and nobody wants to leave a family when they are happy in the company of its members. That is my case. KTM boss Stefan Pierer was behind me half a meter in the pits when Miguel Oliveira won in Portimao. He hugged me and his eyes filled with tears, "says Poncharal.
The Tech3 agreement with KTM lasts until 2026, although according to the French at the moment it is not signed , it is only verbal. What is sealed is the continuity of Tech3 in MotoGP until that same season. Dorna has already started securing equipment. The other day it was Gresini and now Tech3.
"During the dinner we had on Saturday in Portugal I sat next to Stefan Pierer. And he said 'we have to prepare a new contract in MotoGP', I said of course . And he replied 'What do you think of signing a contract in the long term? ', to which I said' I have nothing against it, five years would be great, I'm ready for it '", says the Frenchman.
Thus, Tech3 is the first team that has its future assured in MotoGP, since Gresini signed a contract until 2026 but has not yet confirmed who will be his associated brand . Logic invites you to think that they should continue with Aprilia, since Noale's will create their own official team in 2022.
The greatest interest is in seeing which will be the Suzuki satellite team, since Petronas and Valentino Rossi's new structure , the VR46 , aspire to . One of the two should go to Yamaha, and the other would remain for the current champions. The Pramac and LCR hint that they will stick with Ducati and Honda respectively.
What Poncharal has also pointed out is that this new agreement will be the last of his career as a team manager. "A five-year contract would be wonderful for me, because I want to end my professional life with KTM," confirms the Frenchman. He is currently 63 years old, so when the process is finished he will already be 68.