There is an agreement: Dani Pedrosa will continue to be a KTM test rider in MotoGP 2021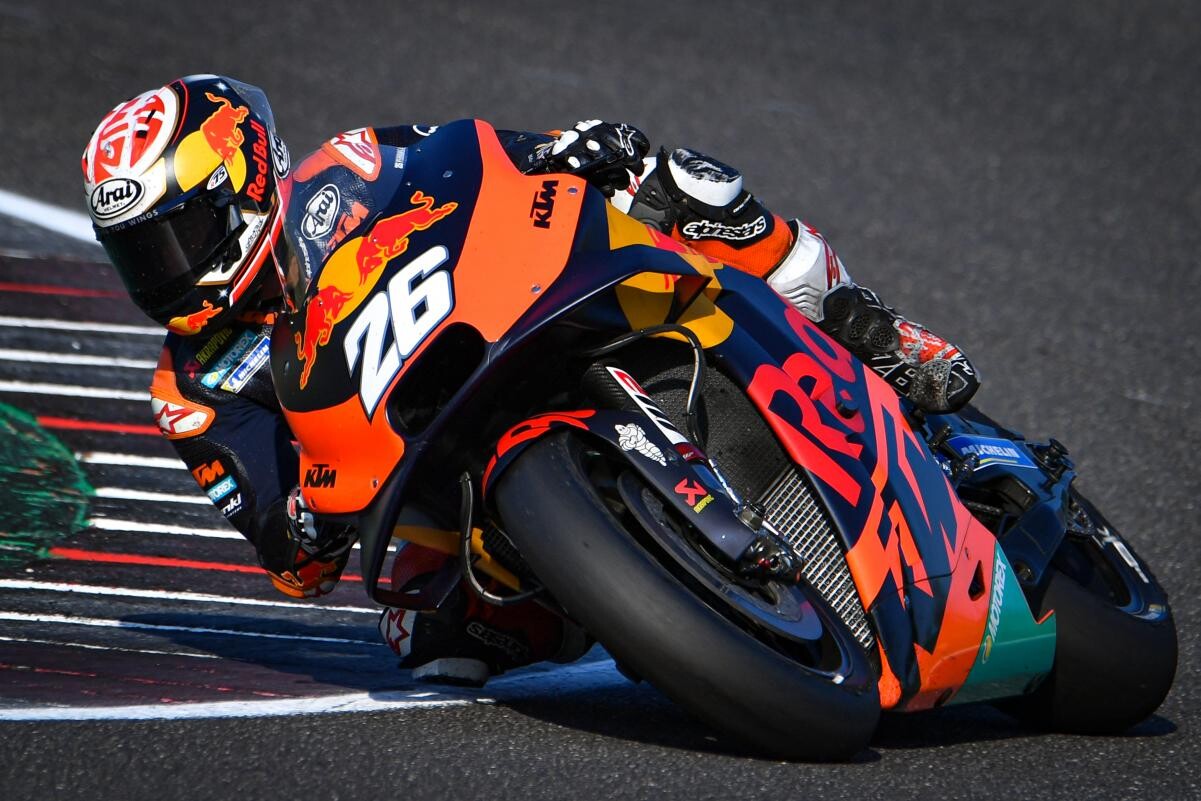 With less than fifteen days to go to the end of the year, there are several contractual matters still pending for MotoGP 2021. The most important is that of Aprilia, which is looking for a starting rider and tester, but there was another one that was key: Dani Pedrosa has finally renewed with KTM to remain a test driver .
The Spanish rider ended his contract on December 31 and financial positions seemed far away , but finally KTM made the effort and Pedrosa will continue to be a tester for Austrian MotoGP motorcycles. In addition, KTM has also announced the renewal of Mika Kallio, the other tester who was also free.
Pedrosa could compete again as a 'wild card'
"KTM really wants to keep improving and I am very happy to continue working with them and helping their riders achieve more important goals. I want to thank Pit Beirer, Stefan Pierer and Red Bull for all their trust in me," said Dani Pedrosa after the news was known.
The doubts in KTM emanated from the change of status that the brand will have from 2021. Due to their three victories this season, next year they will no longer have concessions, which means that they will no longer be able to do unlimited tests on any circuit with Dani Pedrosa. Now it will be the same as Ducati, Honda, Yamaha and Suzuki.
Although Pedrosa's career in KTM started badly due to an injury, in 2020 he has been another protagonist of MotoGP without even standing on any grid. The pre-race tests have been instrumental in KTM completing a fabulous season . And that has to be paid.
"We are pleased to be able to maintain the stability and all the knowledge that we have with our current test team. In 2020 we were able to demonstrate how well and how quickly we are working behind the scenes for our MotoGP program, and both Mika and Mika's input. Dani were important in the progress, "says Pit Beirer , the director of KTM Motorsport.
It remains to be seen if in this new contract Pedrosa opens up to making a 'wild card' , a condition that KTM may have requested in return for the economic improvement. With fewer tests available, taking advantage of the three available Grand Prix will be important, and Pedrosa is always more useful than Kallio.
Pedrosa himself has already admitted that returning to a race as a 'wild card' would be possible if KTM asks him to. The Mattighofen brand enters a new paradigm within MotoGP in which Pedrosa will have no choice but to adapt and return to the grid, for the enjoyment of the spectators.