Tie! Joe Roberts debuts as Moto2 poleman at exactly the same time as Luca Marini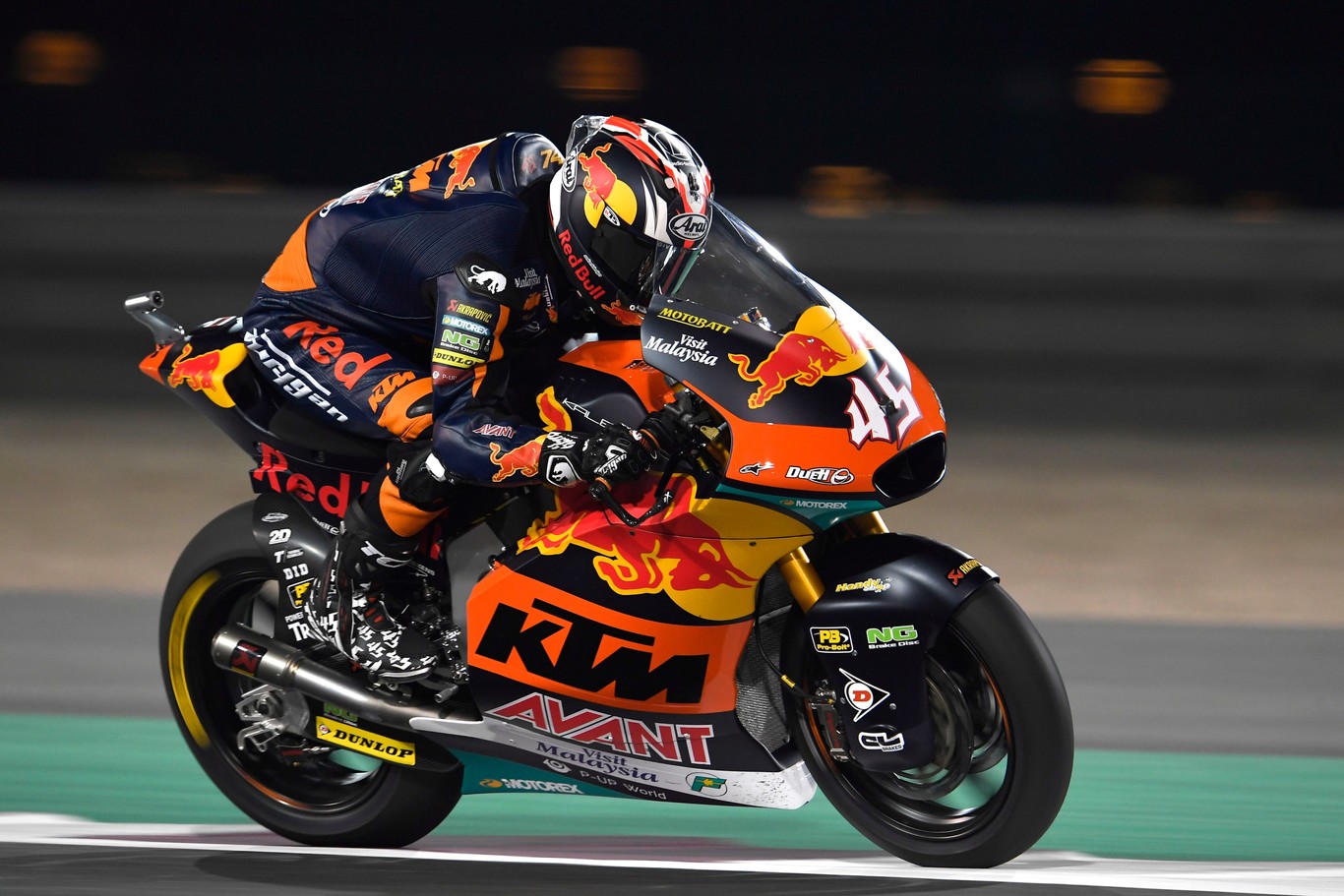 Impressive outcome that we have experienced in the first classification of the season in Moto2. Joe Roberts and Luca Marini have tied, they have scored exactly the same time to the thousandths . Finally pole was for the American because he had the second best lap of the session.
It is the first pole position that an American rider in Moto2 has achieved since Kenny Noyes did it at the 2010 French Grand Prix. Of course, Roberts is being the big surprise of the weekend and now he is running as the top favorite to take the first victory of the season.
The last minutes of Marini and Roberts were a duel to improve the second lap
The excitement for pole has been served until the end. Because when Marini and Roberts were tied, whoever improved their second best lap could already keep the first position . Valentino Rossi's brother has tried it anyway, even in the wake of his partner Marco Bezzecchi, but has not been able to with Roberts.
Complete the first row Enea Bastianini, who without making too much noise is sneaking into the battle for the podium. The leader of the second row of the grid is Jorge Navarro, who had a big scare since he had to go through Q1 . Fortunately for him, he overcame it without problems and keeps intact his options to fight for victory.
More discreet has been the role of Jorge Martín, eighth classified and a little far from the fight for pole. His KTM partner Tetsuta Nagashima has finished even further behind, fourteenth . The KTM Kalex at Losail are not going too well at the moment, but the race remains and Martín has rhythm.
The Spanish Xavi Vierge also added sauce to the last part of the classification , which had been improving the time of Roberts and Marini . But he failed in the last meters and has remained in tenth position. The Petronas rider looks like he was going fast on one lap but may lack some consistency.
Augusto Fernández has not had his best debut classification with the Marc VDS either . It was already seen that he lacked speed and was twelfth, between Fabio Di Giannantonio and Marcel Schrötter, who was the fastest in Q1 but could not assert that additional experience in the decisive round.
But if two drivers have disappointed, they are Arón Canet and Thomas Luthi . The first because in his first classification in Moto2 he has been sixteenth, when only a few hours before he led the FP3. For his part, the Swiss has been the last in Q2 and is going to race from eighteenth position. Something must have gone wrong for Luthi.