TP-Link makes the leap to WiFi 6: these are the new compatible devices that have been presented at the IFA 2019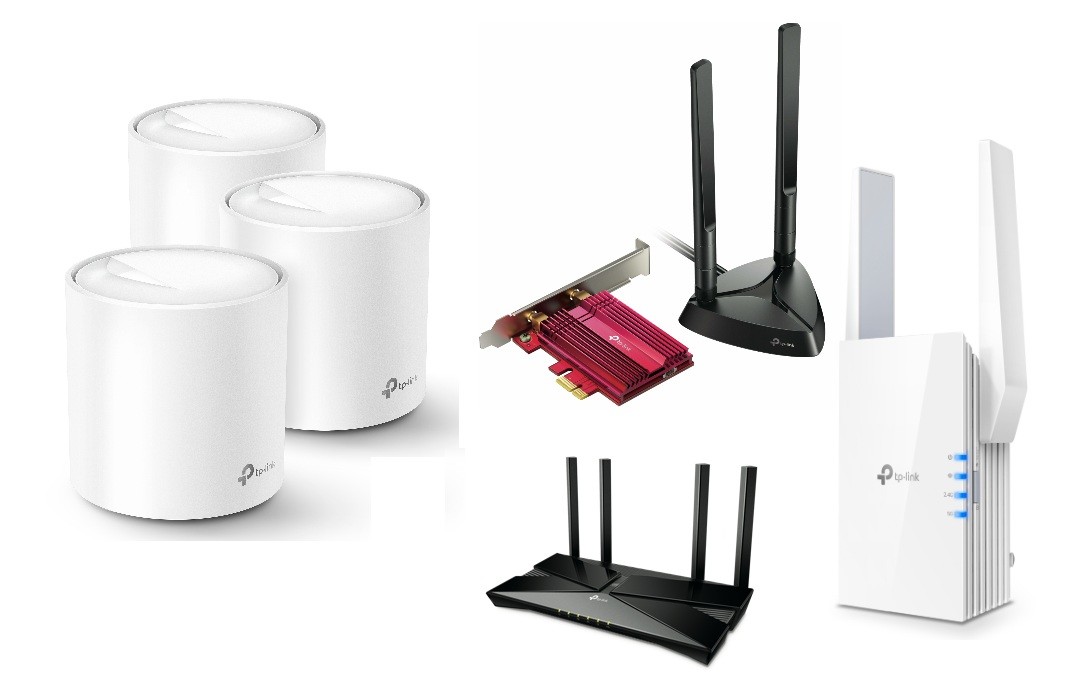 TP-Link has announced at IFA 2019 the launch for this season that we have just started from multiple devices focused on improving connectivity at home , betting for the first time on the brand for the new wireless communication system WiFi 6 (802.11 ax).
The idea of ​​the manufacturer seems to approach that of creating an ecosystem based on this new protocol with very diverse equipment that allows us to exploit its potential at home without having to resort to third-party devices.
TX3000E network card
To do this, they have first chosen to launch a new network card called TX3000E , for desktop computers that will allow us to access WiFi 6 networks with speeds of up to 2,402 Mbps .
It has two large external antennas, supports the WPA3 encryption standard and is installed through a conventional PCI Express slot on Windows systems.
Archer AX50 Router
The core of the communications of this range of equipment is the Archer AX50 router with WiFi 6 that reaches 574 Mbps in the 2.4 GHz band and an additional 2,402 in the 5 GHz band, with an Intel dual-core CPU to handle large amounts of data
It can generate two data strings in one direction and transmit them simultaneously to several devices ( 2×2 MU-MIMO ) and includes HomeCare with free antivirus software and parental control.
RE505X WiFi Repeater
Although WiFi 6 improves the coverage of the network inside the house, if we have a large house or with thick walls we may have to resort to a coverage extender such as the RE505X , which transmits the signal to remote areas at a speed of up to 1.5 Gbps .
Of course to extract its full potential it is necessary to have a router also with WiFi 6, the RE505X being compatible with the OneMesh products of the brand for its subsequent adaptation to a mesh network.
Mesh Deco X60
TP-Link has also chosen to launch a complete system of mesh or Mesh networks based on WiFi 6 under the name of Deco X60 , which in its variant of three units can cover an area of ​​up to 650 square meters .
The speeds reached are 575 Mbps at 2.4 GHz and 2,400 Mbps at 5 GHz at a maximum of 100 devices.