Two to four bedrooms and no furniture: A look at Hong Kong's tech mini flats with smart storage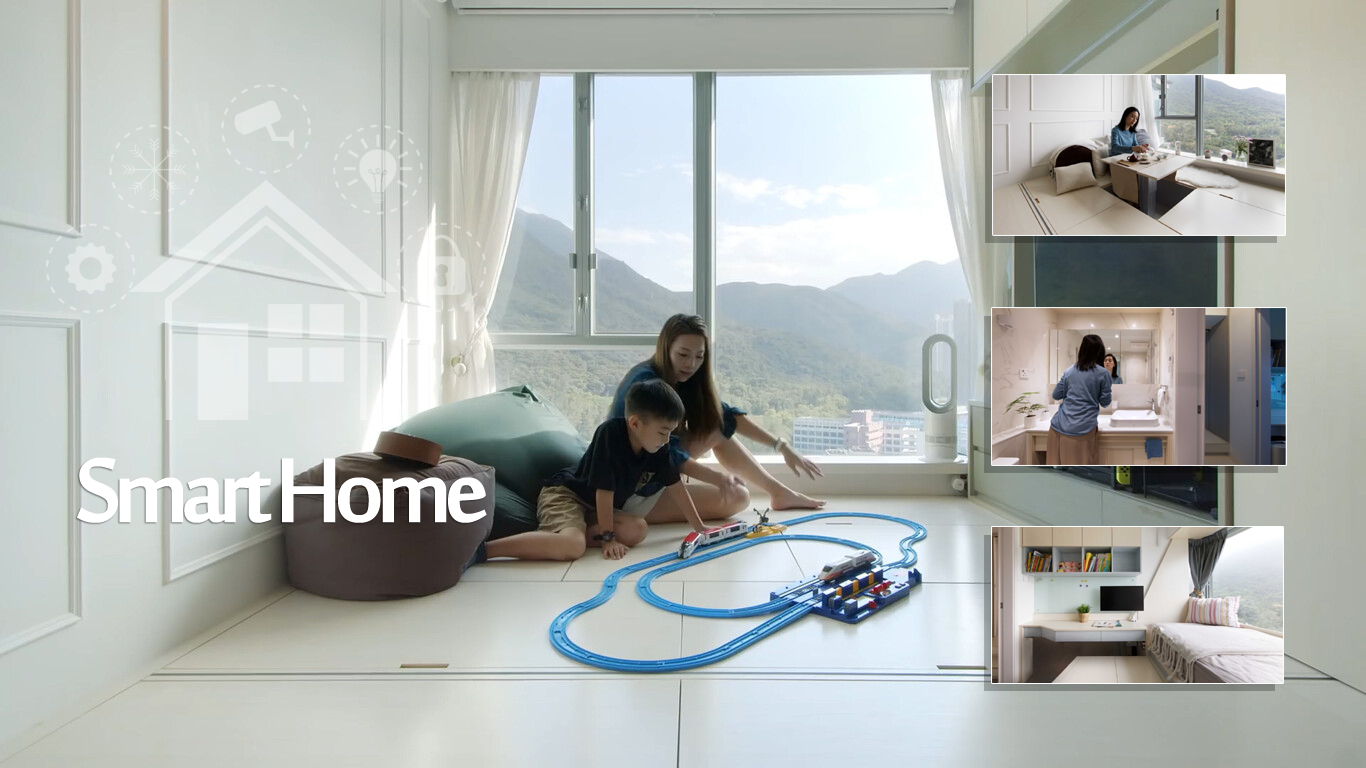 Living in big cities has its advantages since it is where the best jobs, schools, services, gastronomic and cultural offers, as well as tourist sites, among other things, are usually found. However, this entails making sacrifices, such as having to live in minimal spaces at extremely high prices due to the high demand for housing.
This has become a challenge for both cities and people, who seek to have everything they need to live in apartments that barely exceed 40 square meters. This is the case of Sim-Plex Design, an architecture studio that has precisely taken on the task of adapting spaces and creating true "smart apartments" full of technology and intelligent storage. Certainly a good alternative to concrete pipes from Hong Kong.
The concept is known as Smart Zendo, and it was designed in Hong Kong for a couple who just moved from Taiwan. They have a son and because they both work, they need the grandmother to be at home taking care of the little one, which means that she often has to spend the night there. That is four people in a 45 square meter apartment with two rooms.
What Sim-Plex did was adapt the place so that it could be transformed from two to four rooms, in addition, smart elements and devices were added, as well as multi-use zones and integrated furniture that save space. According to its creators, all of this is based on the traditional Chinese philosophies of Zen and Feng Shui.
First of all, everything was placed on a raised wooden platform, which has a modular system and several panels that allow you to store things or hide integrated furniture. This allows the living room to be transformed into a dining room, a games room, a cinema or an extra bedroom.
For example, in the living room, a dining table is hidden within these panels, which has an automatic lifting system. The seats are hidden under the table, and inside this platform, everything necessary to change the room according to needs is stored.
The televisions are integrated into the wall, there are sliding panels, and a home automation system has even been adapted for lights, air conditioning or heating, automated curtain opening, electronic locks, and remote control for appliances, such as a refrigerator or oven. And everything can be controlled either by voice, through a universal remote or through a mobile application.
a projector located on the ceiling, with which the living room is transformed into a movie theatre. Of course, there is also a kitchen, with its own space to eat, as well as a bathroom with a shower and cabinets that take advantage of all the space on the walls.
As for the price, there is no official or standard figure, since this depends on the surface and the elements that are sought to be added, but those responsible affirm that it is an investment that in the long run represents savings and a better quality of life.