Valentino Rossi seeks solutions and changes Silvano Galbusera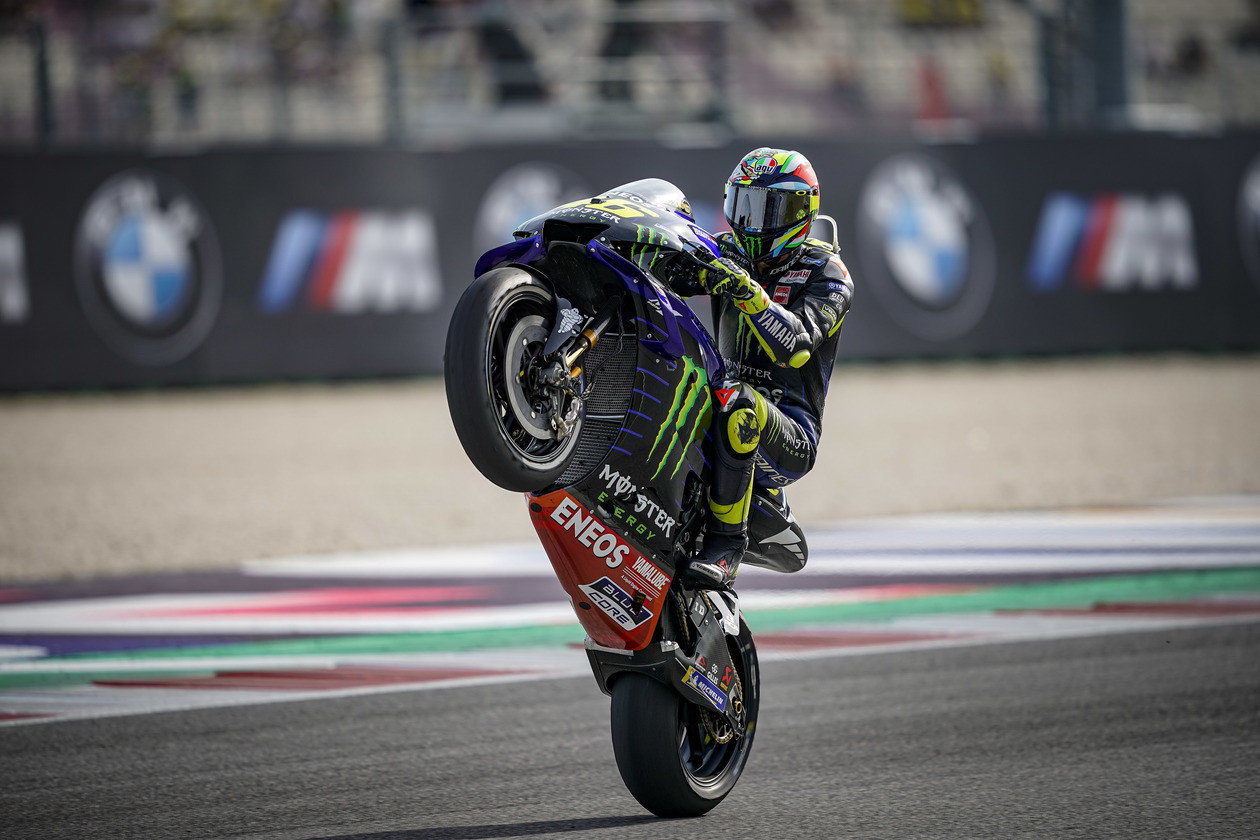 The 2020 season will be with a high degree of safety the last of Valentino Rossi as an active pilot. The Italian star has the difficult mission of getting his coveted tenth world title at the age of 41 and to get it he has chosen to find a change of direction inside the garage of the Monster Energy Yamaha MotoGP.
After six seasons accompanied by Silvano Galbusera as head of mechanics, Rossi has decided to turn the page and leave behind a technical manager with whom he has not managed to add any titles but three runners-up (2014, 2015 and 2016).
David Munoz is going to replace Silvano Galbusera
Galbusera was in charge of replacing a titan of the box like Jeremy Burgess , chief of mechanics of Rossi since his arrival at MotoGP in 2000 and responsible for tuning the bikes with which the Italian got his seven world titles in the maximum category
The tuning with Galbusera has not finished being the ideal nor have they managed to take the Yamaha YZR-M1 on the right track. So much so that this 2019 Rossi is working one of its worst seasons , the worst with Yamaha. That dubious honor corresponded until now to the 2018 season in which he added 198 points and five podiums. In 2019 at the moment you have to settle for two podiums and 137 points, sixth to 163 points of Marquez.
The technical helm of the Rossi motorcycle will be left to David Munoz , a chief mechanic with extensive experience in the paddock who at 41 years old won the Moto2 World Championship with Pecco Bagnaia and who in 2019 is next to Niccòlo Bulega. He is a trusted figure in the VR46 environment and Muñoz himself has acknowledged being a Rossi fan, so this union could bear fruit.
Muñoz has no experience in MotoGP so far but Rossi in that "he has very good ideas to do it well. We will put him to the test and see if we are able to be stronger" because he now recognizes that they are "a little stuck".
During the press conference prior to the Thai Grand Prix, the Italian rider confirmed this movement and linked him to an interest on his part to seek solutions and Galbusera's willingness to continue working for Yamaha but in a less stressful environment. " I didn't expect it , but we decided to opt for this change," Rossi said, adding that "Galbusera will take over the test team."
Galbusera's exit from Rossi's surroundings has been forging time. Already in 2018 when the bad relationship between Maverick Viñales and Ramón Forcada was made public, the option of capturing Spanish on the other side of the garage was considered. Then Rossi denied that possibility with statements that sound empty today: "Galbusera will continue to be my technical boss until the day I leave MotoGP."