Intelligent GPS Tracking System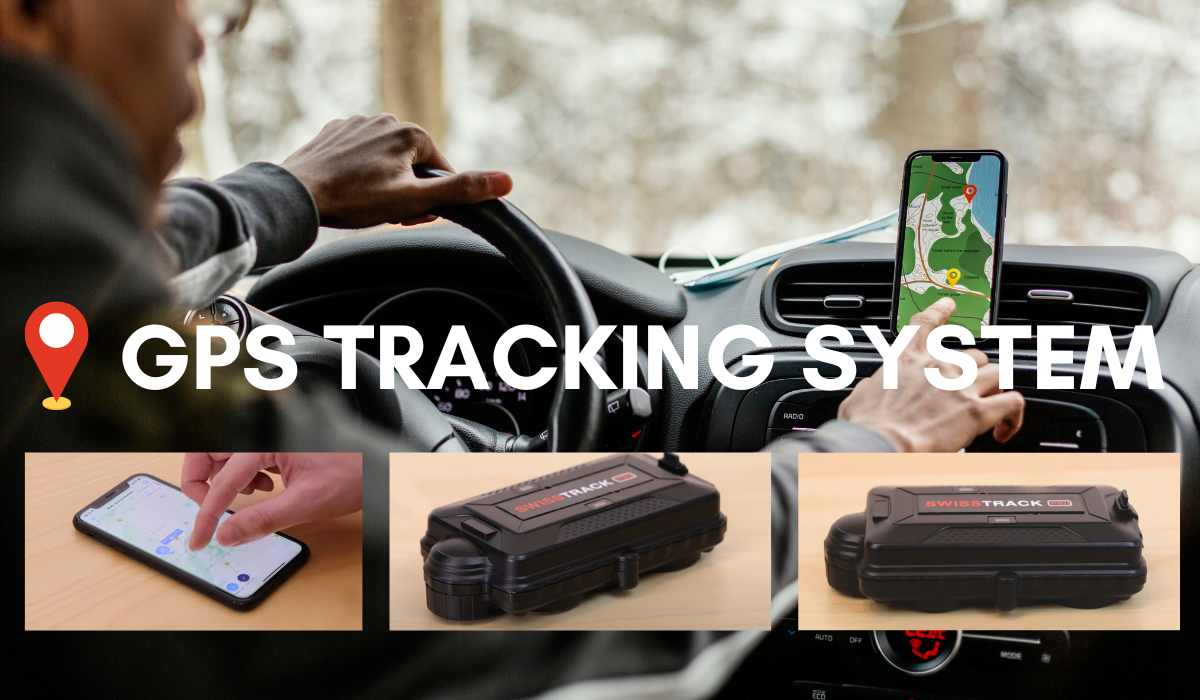 The tracking of vehicles is also increasingly appreciated in the private sector. With the help of this option, you can, for example, always quickly see when your partner is home for dinner. Of course, it is also an excellent safeguard in case the car is moved or stolen! There are different GPS tracking systems on the market, and the accuracy, costs and follow-up costs are very different.
advertisement
1. GPS VEHICLE TRACKING WITHOUT MONTHLY COSTS
If you want to locate your car regularly with a GPS tracker, you should make sure when buying the system that there are no high monthly follow-up costs.
Some systems on the market regularly cause high follow-up costs such as:
monthly usage fee for a location portal
monthly usage fee for a software
monthly fee for a SIM card or data traffic with it
Some of these costs can be calculated, others can rise to levels that have not been calculated.
Swiss track GPS tracker
There are no extra costs here once you have purchased the device and SIM card.
Both position query and the tracking of routes via app or. The tracking portal is included with the GPS SIM card for 1 year.
An extremely small, but powerful device, which can either be carried openly in the vehicle, eg can also be
connected to a cigarette lighter, or carried concealed.
Due to its tiny size, it can be easily hidden inside the vehicle and can then transmit the position and route undetected.
Swisstrack Pro
Again, there are no extra costs once the device and SIM card are installed. Data traffic is covered for one year with the purchase of the SIM card. The advantage of this device is that it can be easily attached, for example to the underbody of the vehicle, using a strong magnet that is supplied in the housing. The 100% waterproof housing and the large battery in the device ensure a long and reliable supply of position data. The Swisstrack Pro also has signal reflection technology and thus also receives the rays sent back from the ground.
2. COST OF GPS VEHICLE TRACKING
Many providers charge monthly costs for GPS vehicle tracking. With a market overview in mid-2021, the costs were, for example:
Web fleet from €15.95 per month
Quartix from €9.99 per month
Live locations from €3.95 per month (after 12 months: €5.90)
Even if you cannot compare all systems because of the different performances:
The majority of tracking providers charge monthly money for tracking and evaluation
Anyone who buys a high-quality GPS tracker themselves and buys the right SIM card will never have to pay monthly fees again.
In this way, you can keep the costs of vehicle tracking low over the long term and have the data under control yourself – without third-party tracking companies having an insight into movement profiles.
GPS vehicle tracking without follow-up costs
If you want to track your vehicle or vehicles without monthly follow-up costs and want to know who is where at any time, you are best served with a Swisstrack GPS tracker or Swisstrack Pro GPS tracker:
After the one-time purchase costs of the device and a SIM card, you have a year of peace of mind from further costs and may then only have to top up credit on the SIM card. As a rule, this is a much cheaper calculation than with many paid tracking portals.
With the purchase price of the tracker from Swisstrack, the costs of the tracking app are already covered. The tracking portal can be used without additional costs. These costs are covered by the purchase price of the device and there are no further monthly follow-up costs.