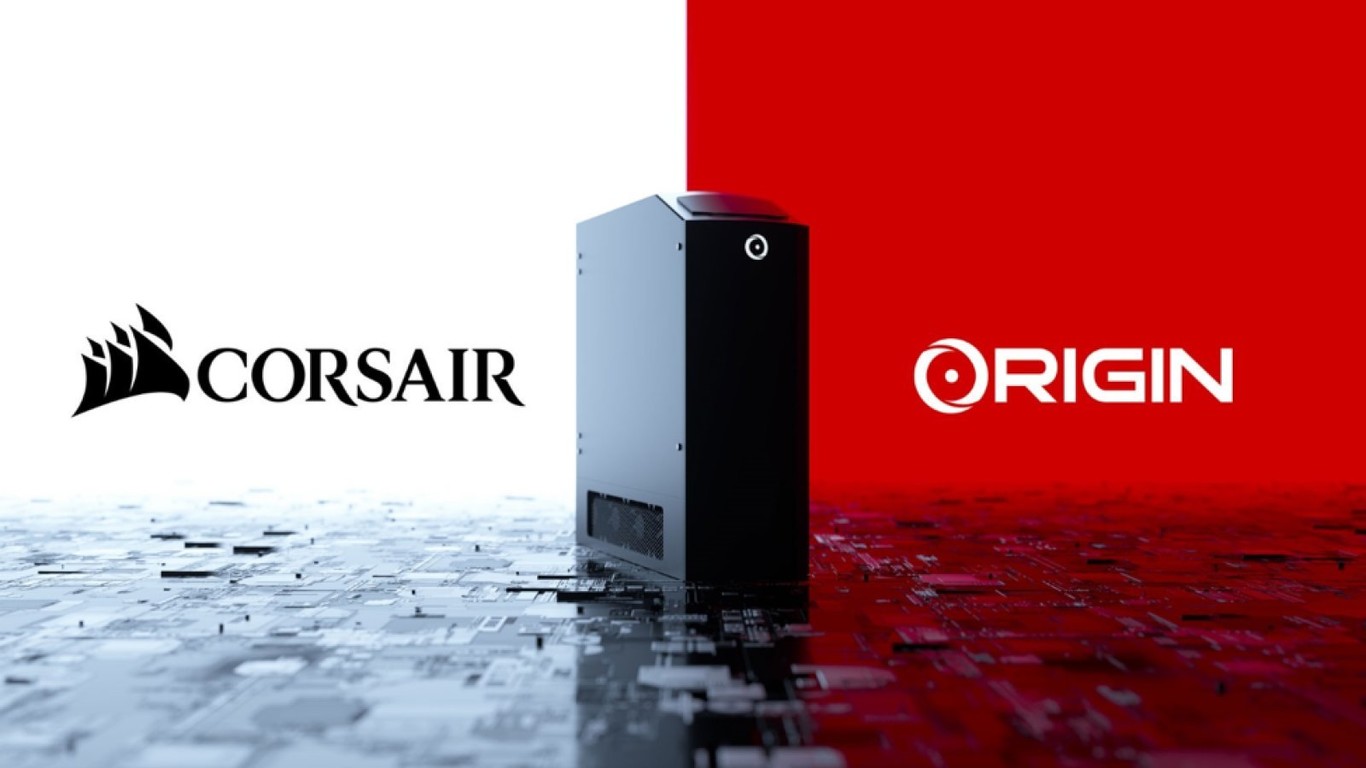 Corsair has not disclosed the amount paid by Origin PC, but the strategy is clear, since with this they will be able to expand their presence beyond peripherals and components and bet on custom computers taking advantage of all Origin's experience and capacity PC
Just yesterday we saw how Origin PC celebrated its first 10 years showing a 'Frankestein' that integrated a 'gaming' PC with a PS4 Pro, an Xbox One X and a Nintendo Switch. Today, after that curious experiment, they announce that Corsair is acquiring Origin PC , in a new commitment to grow and dominate within the 'gaming' market.
A new bet to win the 'gaming' market
It must be remembered that Corsair has been trying to gain a foothold in the manufacture of gaming PCs for some years, this with its line of products Vengeance PC, Corsair One and Corsair One Pro , which have not finished taking off as the company expects. While in the market peripherals and components are more than positioned.
In the case of Origin PC, little by little they have placed themselves as an important player in the manufacture of PCs, where thanks to the customization options they offer we have been able to see extremely amazing machines and at affordable prices, which range from desktop computers and laptops to workstations . However, they are only available in the United States and Canada.
According to Corsair, the purchase of Origin PC will allow them to "expand their size and presence in a fast-growing market, such as high-level gaming systems." They also explained that Corsair and Origin PC will remain as separate brands, however, the Origin PC management team, which will remain in a separate office, will now also take over the Corsair One and Vengeance divisions .
On the other hand, now all the company's computers, both Corsair and Origin PC, will use Corsair Hydro X Series refrigeration systems together with iCue software, and more products are expected to be integrated in the future to create base systems but without losing the customization option , which is what made Origin PC grow.
With this purchase, Corsair is expected to have a greater presence in gaming computers , while Origin PC finally makes the leap to new countries. The central idea of ​​all this will be to attack the sector of users who prefer to assemble their PCs but having several options from a single site, where there will even be the option of receiving it already armed but with the components and design they chose.
This purchase comes a year after Corsair acquired Elgato , the famous maker of capturers and peripherals to record and stream streaming games. So Corsair is gradually building up with small but big-name companiesto offer new options in a market that keeps growing.