Pedro Acosta exhibits himself again in a last lap of heart attack and opens a gap in the Moto3 World Championship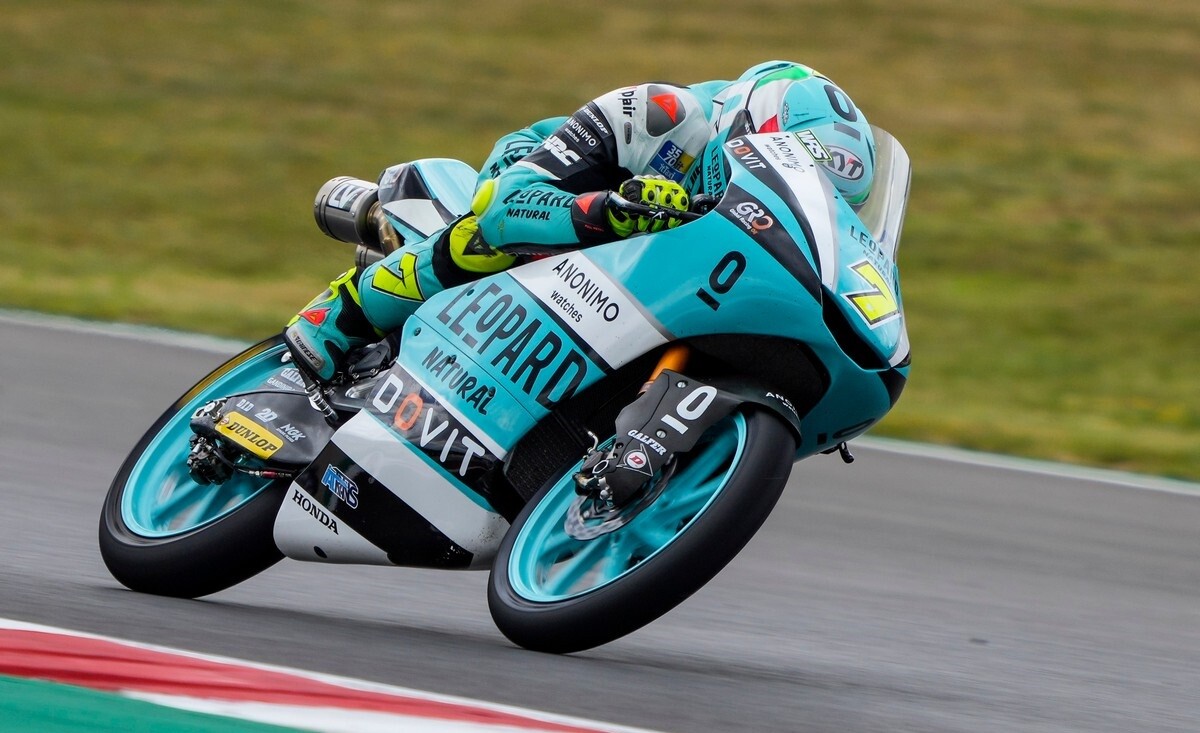 Pedro Acosta is on the path of legend. At just 16 years old, he has won his second consecutive race and is on the podium in his first three races in the world championship, something that only Daijiro Kato had done. The most incredible thing is that Acosta takes advantage of the bad races of Darryn Binder and Jaume Masià to escape in the general classification.
Acosta has controlled Dennis Foggia, the one who has led the most laps , at all times , and has passed him on the last lap with a very aggressive but clean maneuver. A pilot who is on the way to being a legend. Andrea Migno, the man on pole, is the one who completed the podium on the last lap.
The race was bumpy even before it started, because Race Direction sanctioned Deniz Öncü and Darryn Binder for starting from the pit lane for driving too slow in qualifying. So they would come out from the pits with John McPhee and Jeremy Alcoba, the other two already sanctioned from Losail.
At the start Andrea Migno held the first position, and the one who started wonderfully was Xavi Artigas, who took second behind his slipstream. Pedro Acosta and Sergio García also positioned themselves well, in the first positions, and in the first step through the goal Artigas took the first position .
Artigas tried to give a jerk, but separating the Moto3 group is very difficult, and Migno regained the place. In any case, the head rhythm was high, so those off the hook were going to have a difficult time. And then bad luck came for Artigas, who Gabriel Rodrigo took him in front of him and threw him to the ground.
At times there was a small cut between the leaders, but the rhythm dropped again and the group huddled together again. Behind came another fall between Kaito Toba and Izan Guevara, a penalty for the Spanish debutant , especially because it was due to an error by Toba. And Rodrigo got a Long Lap Penalty for shooting Artigas.
With all these incidents, a group of ten escaped pilots was created, which included Acosta, García, Jaume Masià and Adrián Fernández as Spanish representatives. Of the laggards, Alcoba was the one with the best pace, until he caught Binder , but scoring was practically mission impossible.
Dennis Foggia was in the lead, but Acosta never lost the wheel. The Murcian was very comfortable marking the leader constantly, ready to react in case of a change of pace. Rodrigo, who had served the sanction, managed to recover to join the rear of the group , being the eleventh passenger.